It's only natural that you've noticed an increase in the number of people sporting French manicures now that they've made such a significant comeback. And while some are wearing it as is, the majority are experimenting with different looks. In style right now are Ombré French manicures, angular white tips, and rainbow arches. And more recently, we've seen folks adorning their nails with sparkle and gloss to add a little more flair. It's like a disco fever dream, with rhinestones, glitter, and even dangling gems appearing on French manicures. But nothing compares to the French Manicure nail trend, which first appeared in the early 1970s. Given that the French manicure has a strong white edge and a white polish application smile line, it looks best on longer and medium-length nails. So we truly believe that the French manicure will always be in style.
You've come to the perfect place if you're wondering how to give yourself a French manicure at home. Although it is difficult, as we both agree, it is not impossible. The same care must be given to our nails as to our skin. However, we don't always have the time to hurry to the salon and give it some Care. That is why we are here to provide you with a step-by-step instruction that will enable you to maintain strong, healthy fingernails. You'll save a lot of time by using this method. Do you want to know how to do a French manicure? Navigate down!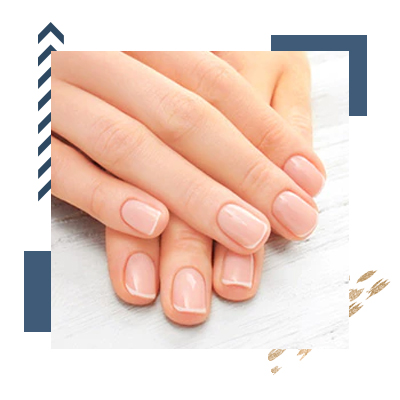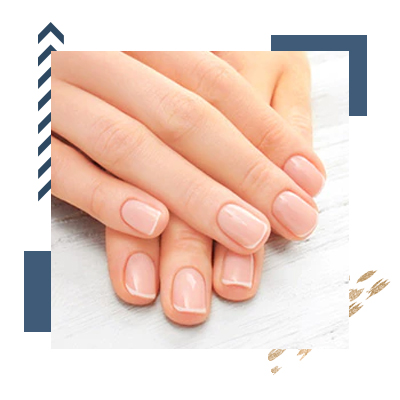 Step 1 – Nail Prep
 Ensure that your nails are clean thereafter clean hands with a sanitizer.
 Cut, file and shape the natural nails with Glam Nail buffer.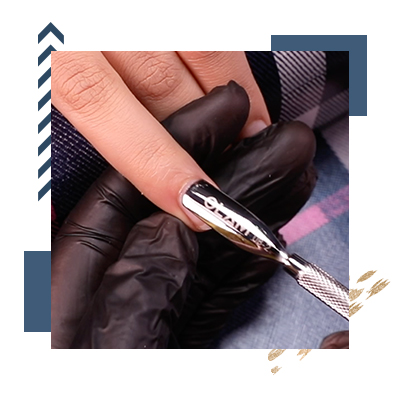 Step 2 – Remove Cuticles & Buff
 Apply Glam cuticle remover and push back cuticles. Nip off excess dry cuticle using Glam cuticle pusher. 
 Using Glam Natural buffer remove the shine from the natural nails.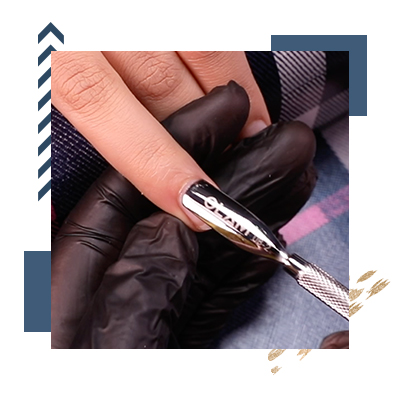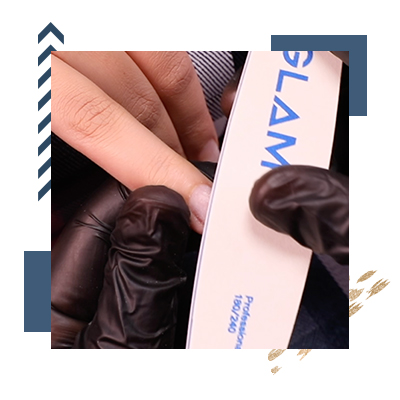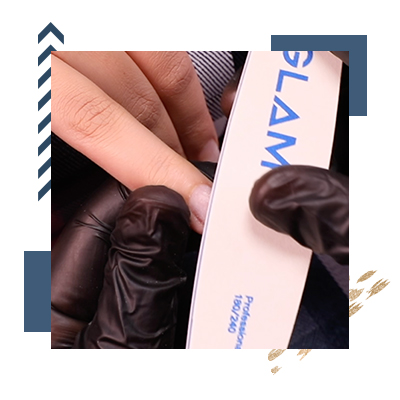 Step 3 – File, Shape & Prep
 Apply GLAM Dehydrator and GLAM Primer.
 Then file and shape your nails.
 Remove the shine of nails using GLAM smoothening buffer.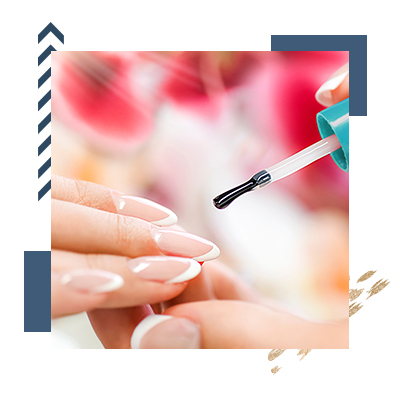 Step 4 – Apply the Base
 Apply the Glam Base coat on the nail and let it dry completely.
 Then, apply two coats of Nude Pink or Nude Brown polish that will be also as a base on the nails.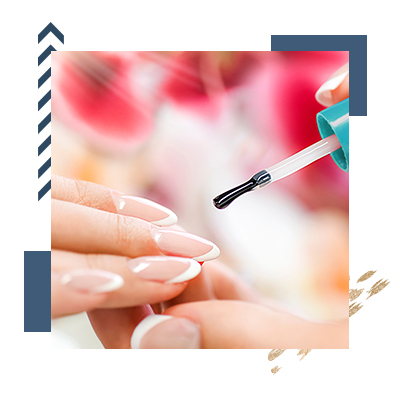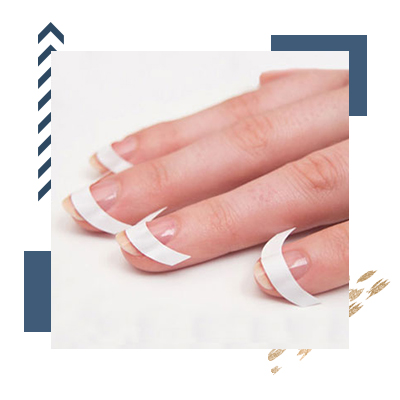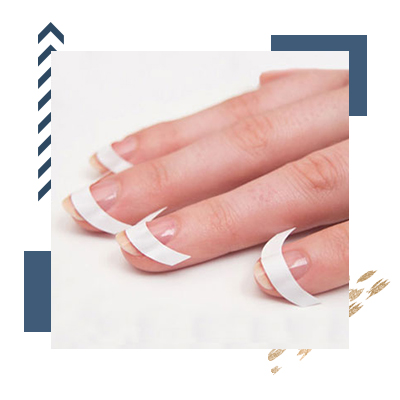 Step 5 – Place the Guides
Make sure your base color is totally dry before proceeding to this step. On your nails, place the nail guides.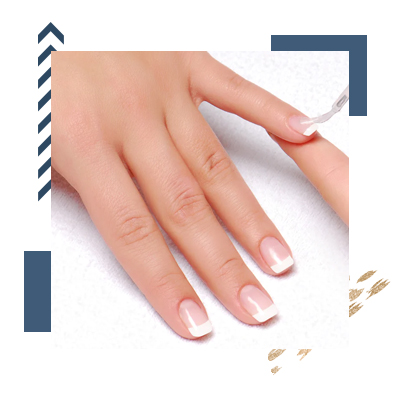 Step 6 – Painting the Tips
 Create a smile line on the free edge of your nail using White Gel Polish with the help of detailing brush or striper brush.
Cure the first coat properly.
Then again apply White Gel Polish on the smile line and cure it again.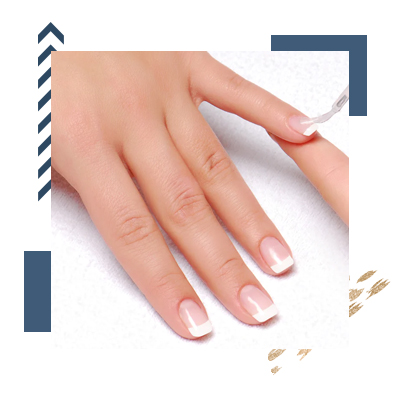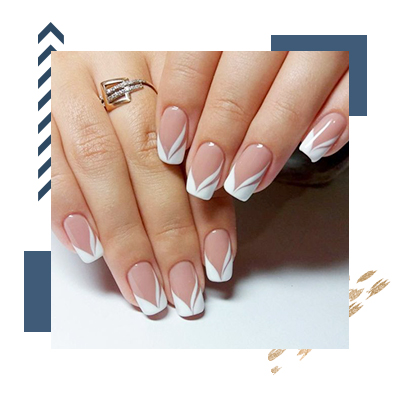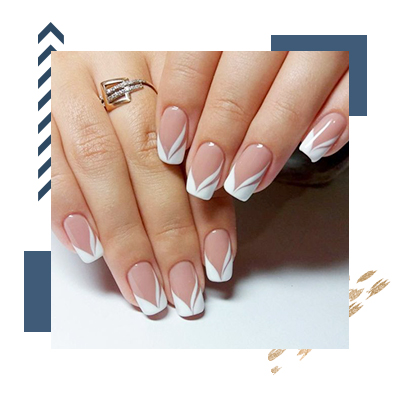 Step 7 – Seal your Manicure
 At the end seal the entire piece with Glam Top Coat.
Apply GLAM 11 in 1 Nail Care Treatment and massage it gently around your cuticle area to protect your nail health.

For getting perfect French Manicure Collection Kit, you can visit our website https://www.glamnails.in/ . Here you will find great offers and deals on various kinds of nail products. GLAM is the largest wholesale vendor for nail supplies and also most renowned nail shop in Mumbai. You can get all the nail products and essentials in wholesale rates here.