Valentine's Day celebrations may not be everyone's cup of tea, but everyone can agree on the holiday's nail art. An at-home manicure is the brief act of self-care that everyone of us needs. In addition, there are many adorable, artistic designs available in a range of skill levels, so anyone can participate. We've put up a selection of the most gorgeous nail ideas that look great on acrylic nails, gel nails, and all other nail shapes to assist you make your choice.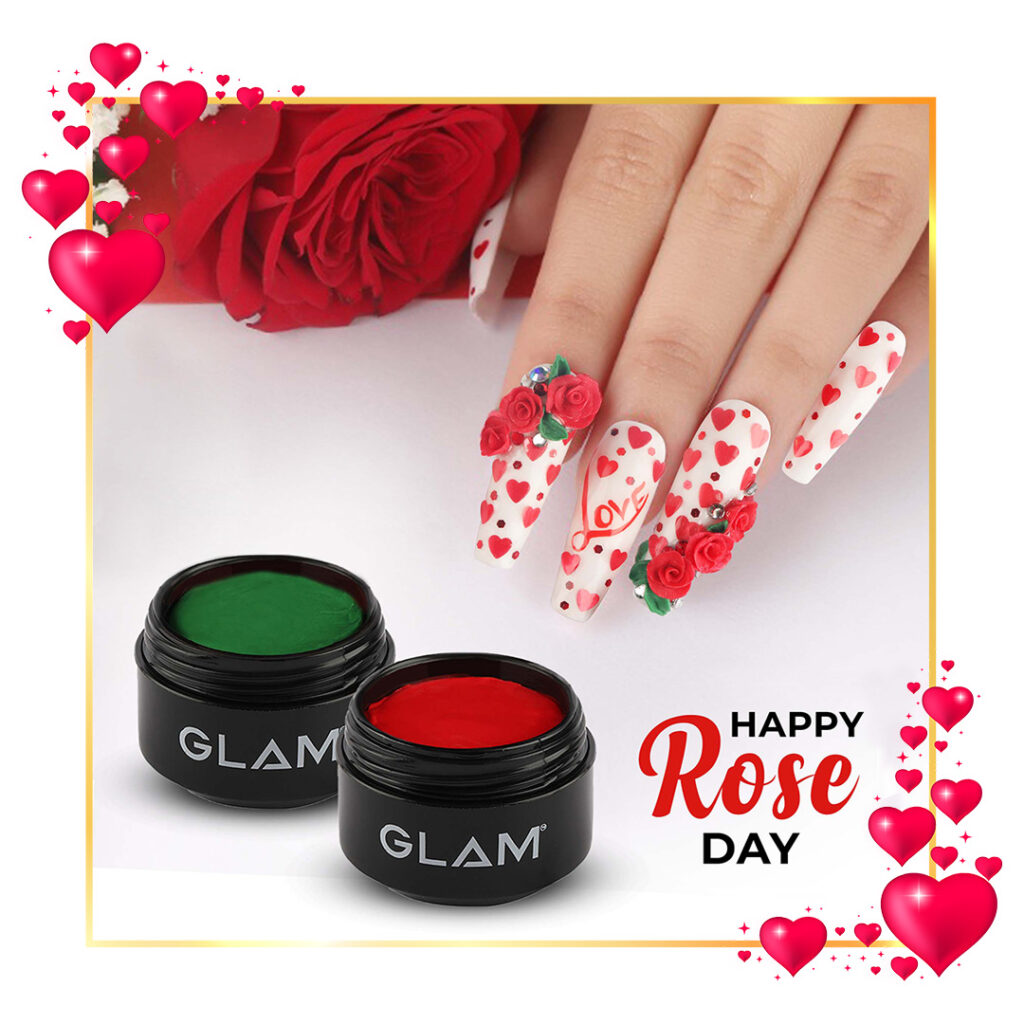 Rose Day Nails
A rose nail is a style of decorative nail art in which the nail art is done with the help of Glam 5D Gel. A rose manicure design is among the ideal nail sets you may get this season because flowers are closely related to sophistication, elegance, love, and affection. Rose nail art is a common choice for formal events like weddings or proms, but it may also be worn as a playful and distinctive everyday look.
Propose Day Nails
There are many things you need to do in order to get ready for that special moment because proposal day is a day of surprises. On the day of your proposal, think about wearing a mylar accent nail for a little shine. Choose Glam Mylar that complements the color of your clothing, or go with a contrasting color for more shine.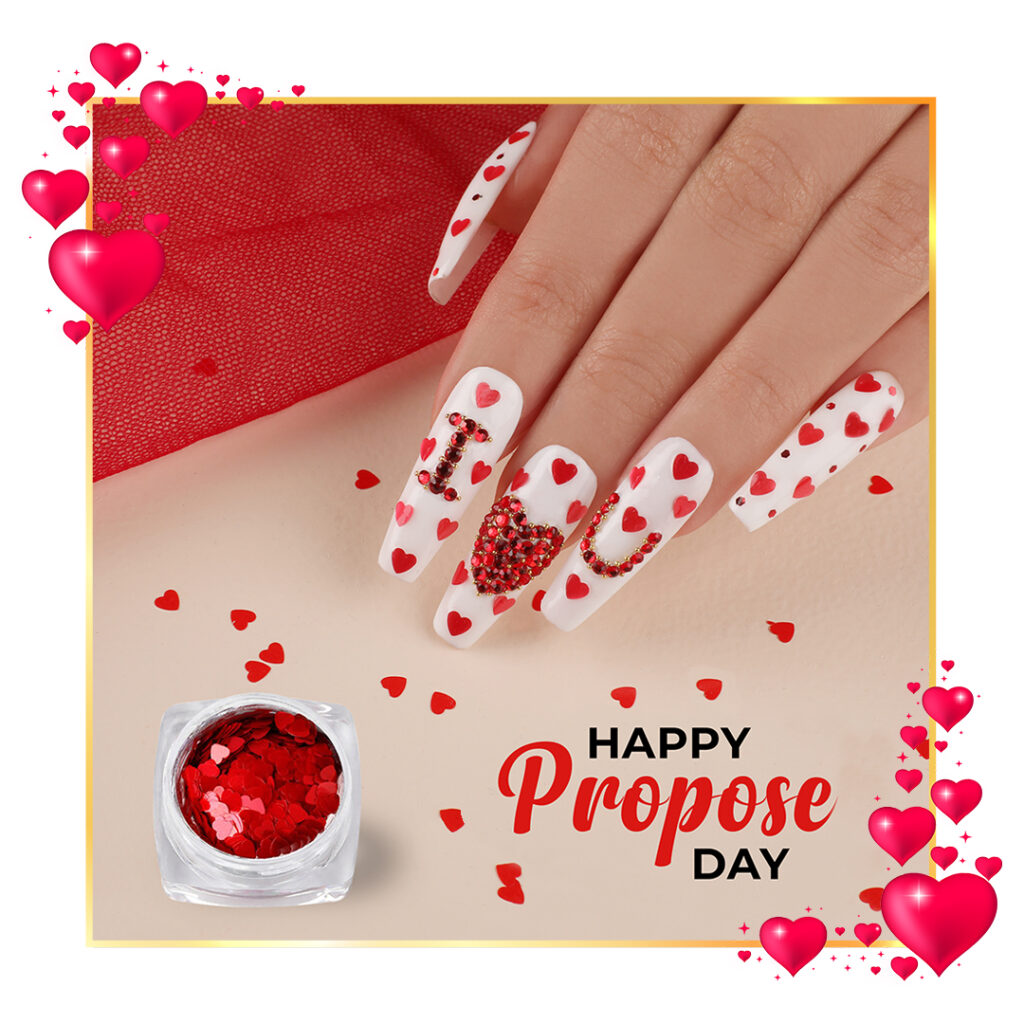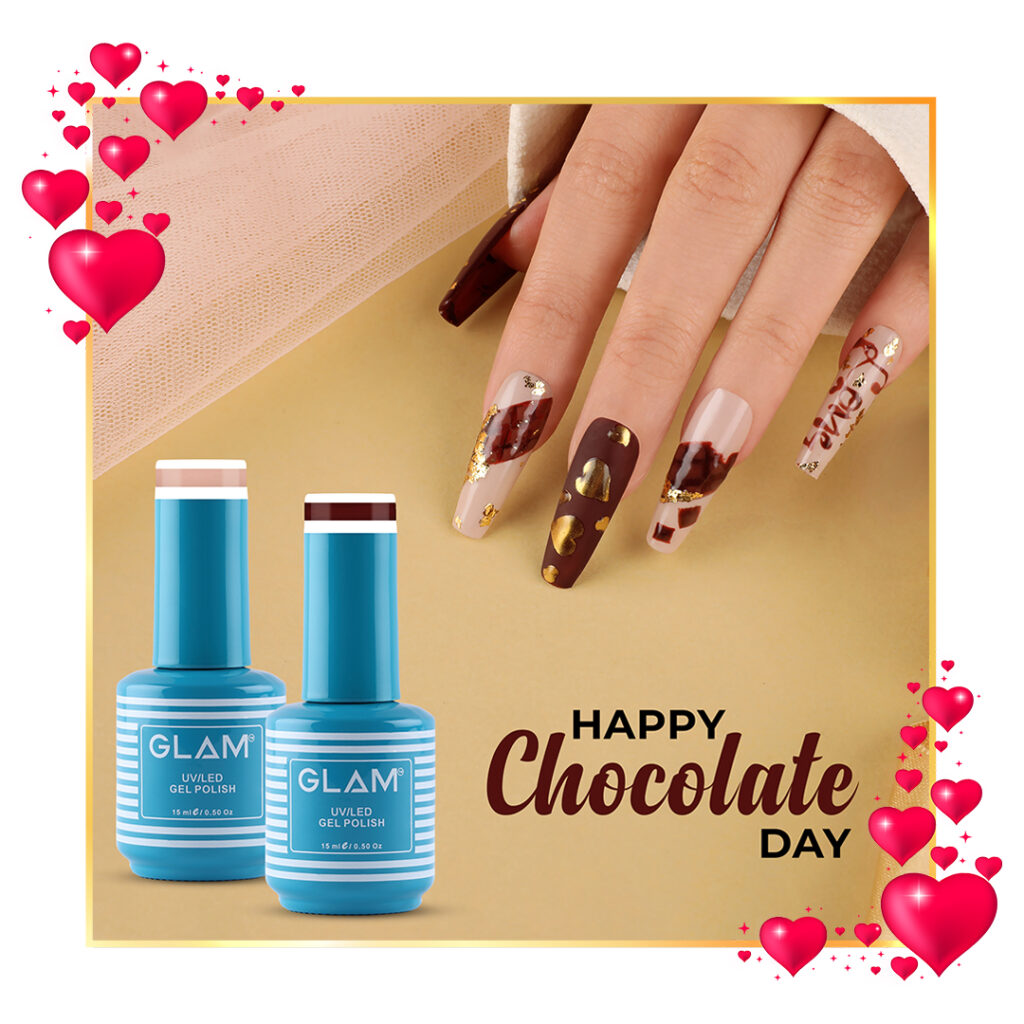 Chocolate Day Nails
Let's acknowledge the greatest blessing in our lives—CHOCOLATE—even if we definitely don't need a "special" day to indulge on chocolates! Nothing shouts deliciousness like chocolate that is dripping! Nude and dark brown are the only two Gel Polish colors you'll need for these chocolate-colored nails. And they'll look just delicious!
Teddy Day Nails
Teddy bears bring up happy childhood memories by making people feel delicate, sensitive, and vulnerable. Immerse yourself in a comfortable environment by diving right into the eye- catching nails this teddy day using Glam 3D Powders. These nails are a reflection of seeking out joyful and comfy things, as well as a reflection of tenderness's deepest aspirations.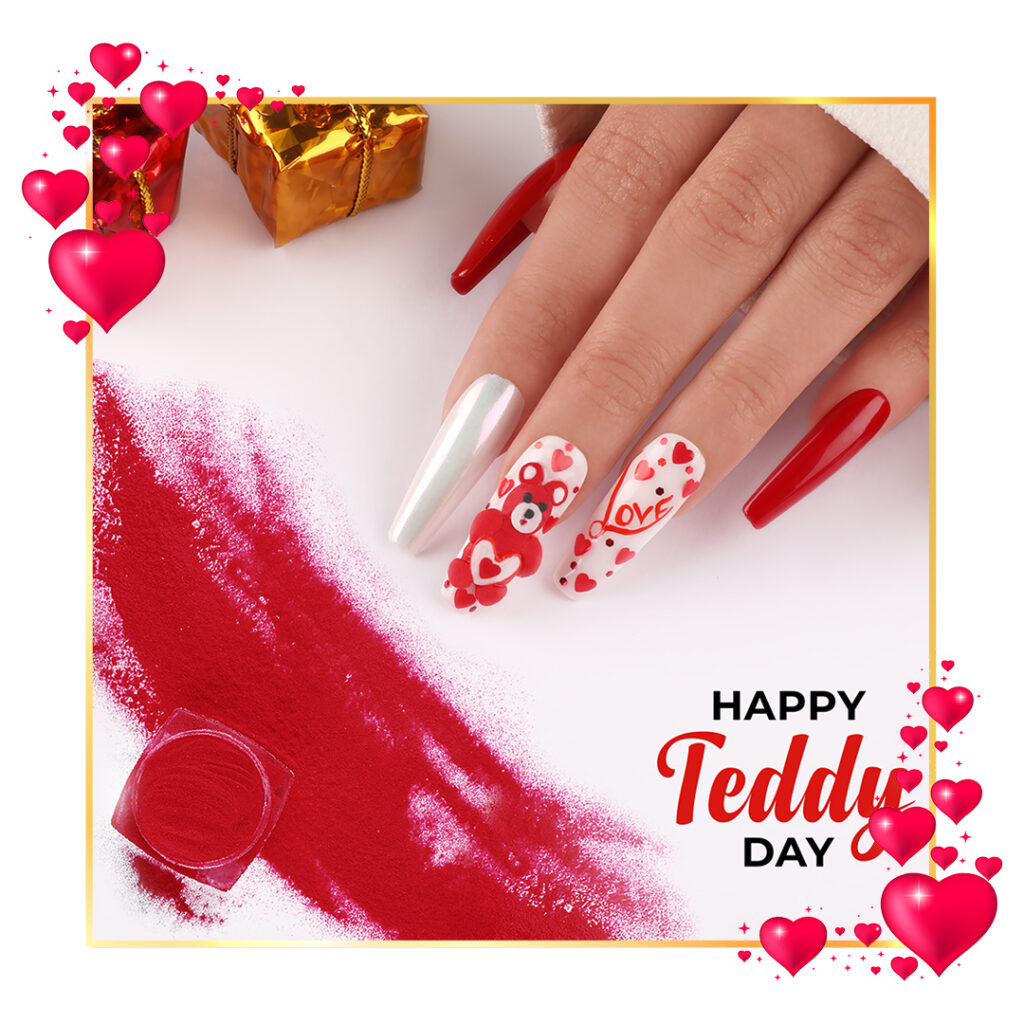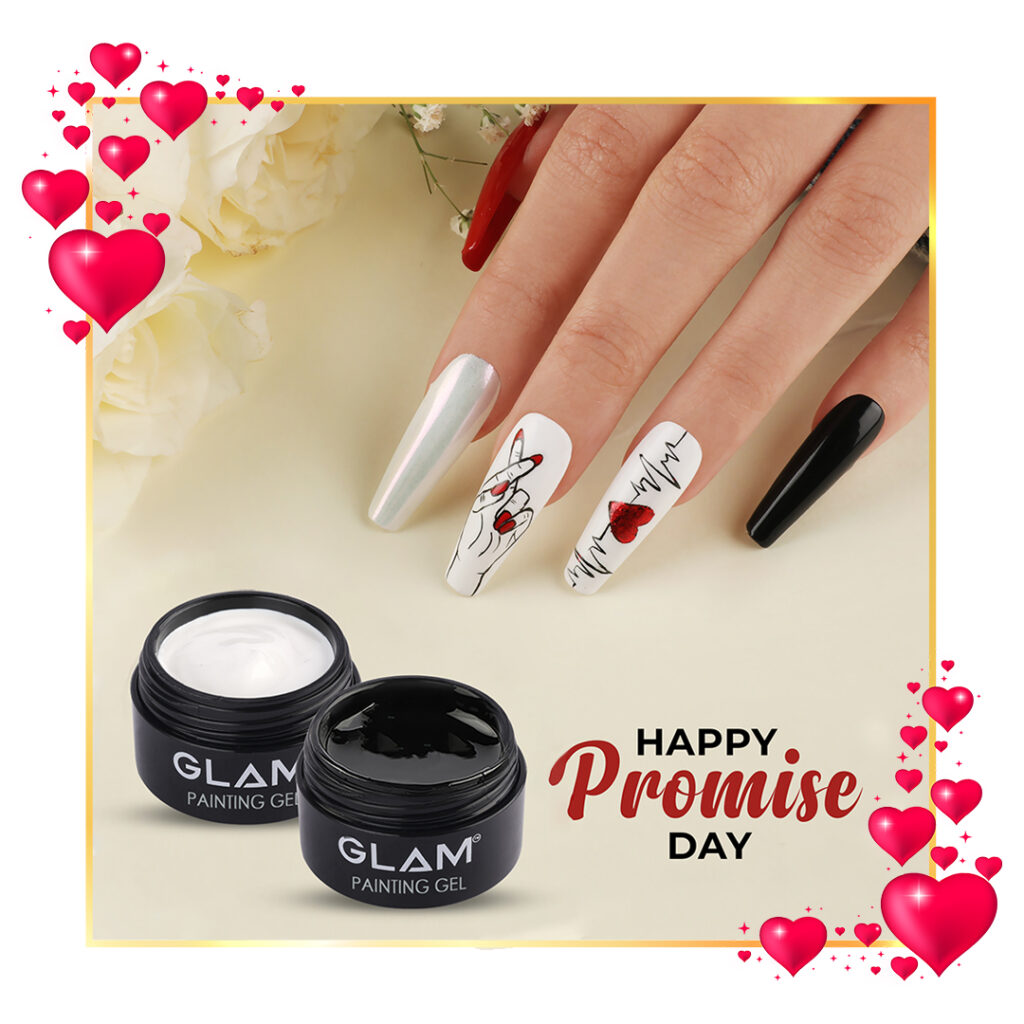 Promise Day Nails
First, make a pledge to yourself on Promise Day that you won't ever breach your commitments. Create some captivating nail art to show your loved one that you will keep your word. We have some inventive designs for the romantics. You may create your own nail art using Glam Painting Gel.
Hug Day Nails
It's the cutest day of Valentine's Week. Are you single or just waiting for love to show up at your door on February 14th? Try out these sweet embrace Nail Art designs, and be confident that you will look great. To enhance your nail art, simply use Glam Foil Set. This nail art really displays goals for Hug Day.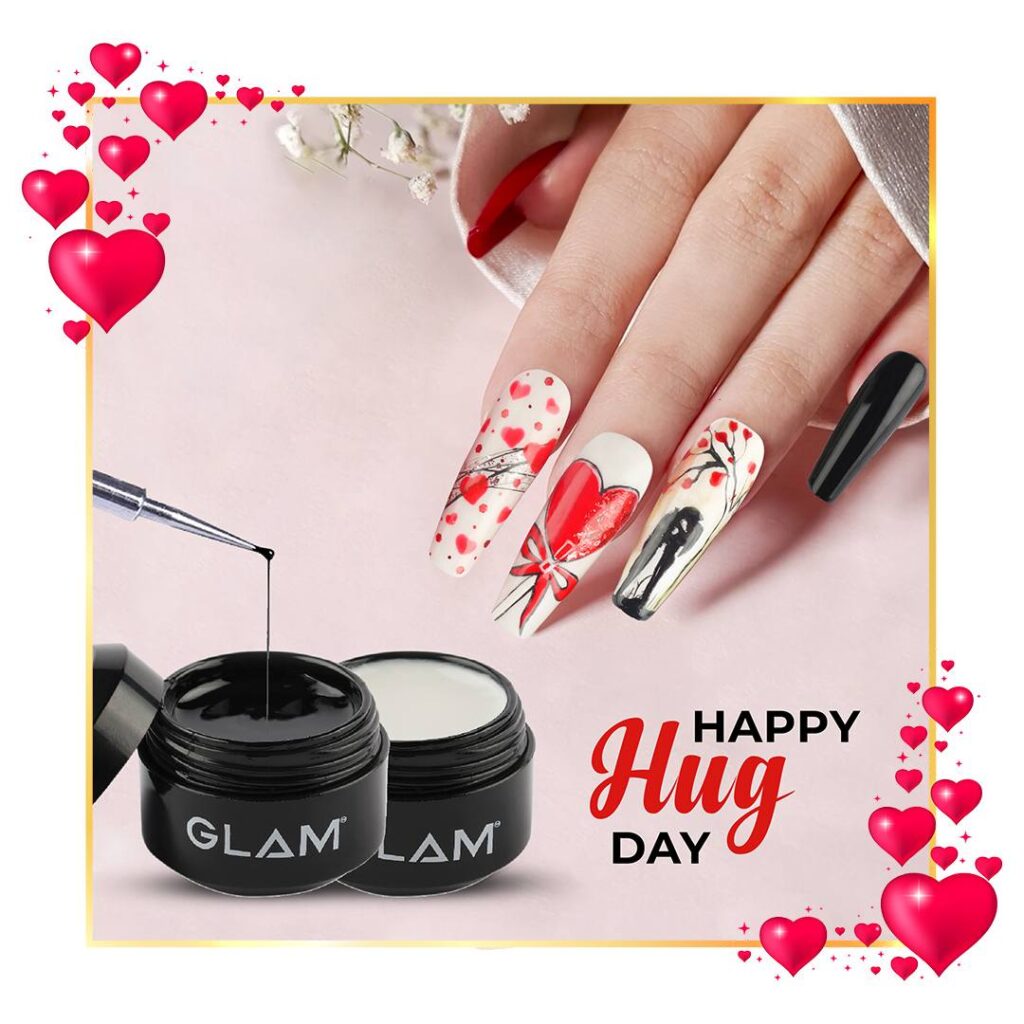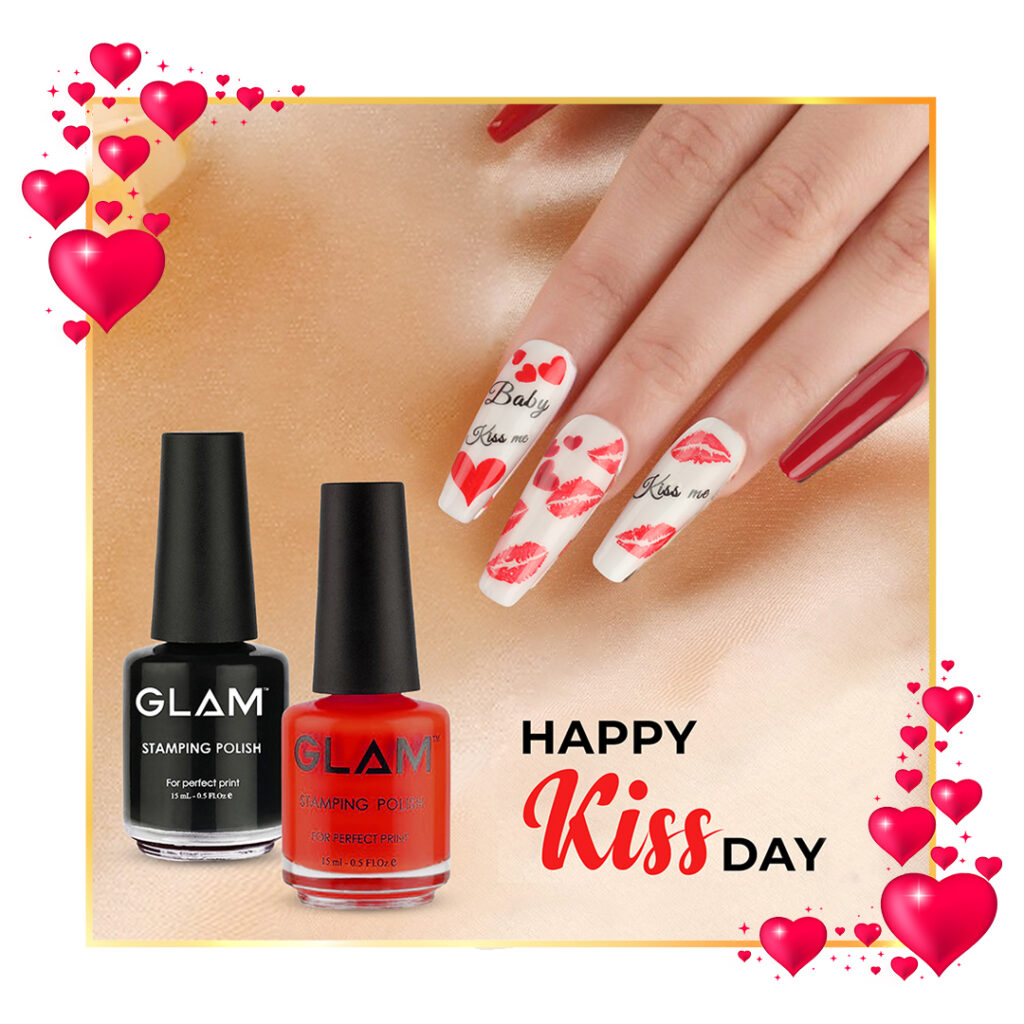 Kiss Day Nails
Glam stamping nail polish can be used to create Kiss Nail Designs. Through the use of kiss nail art ideas, we present to you some of the best and hottest kiss nail art. This is a quick and easy nail art design that will impress you and make your date fall head over heals for you.
Valentine's Day Nails
Whatever your opinion on Valentine's Day, there's no denying that the holiday offers lots of adorable inspiration for your upcoming manicure. The most talented nail artists go all out with charms, romantic color combinations, and hearts in a variety of configurations. Which implies that there is Spider Gel nail art to suit your vibe no matter what your love language is.
GLAM is wholesale nail shop supplier providing all nail products in wholesale rates. It is the biggest vendor for nail supplies. You can simply log on to https://www.glamnails.in/ and get everything related to nails on your doorstep.