We adore amazing nail art designs. You have the chance to express your creative side (if you have that inclination) or work with a nail expert to come up with a design that fits your personality, attitude, and energy. Additionally, nothing makes you feel put together and prepared to swipe your phone screen like a queen like freshly manicured nails. What kind of nail art are we discussing then? Bright colors like acid yellow, lime green, and hot pink are all the rage this season. Even if you like a more subdued aesthetic, there are several methods to combine said bright.
Gel Nail Art
Try dipping your nails in gel paint if you think long-lasting nail paint seems too wonderful to be true. Gel nail art can last up to a month because to its glossy texture. Apply a White Gel base coat if you're up for some DIY. Once the white coat has dry, unleash your inner artist and use a fine-tipped nail brush and pink lacquer to paint it. Go crazy; the more surreal the impression, the more abstract the designs. Your followers will be in awe of your nail art if you use it.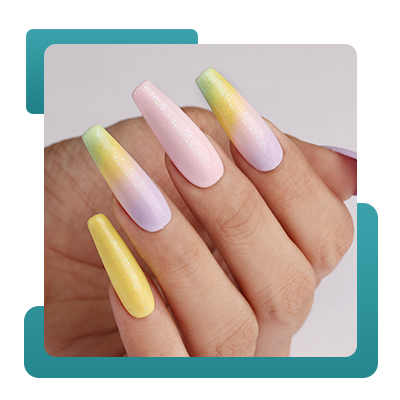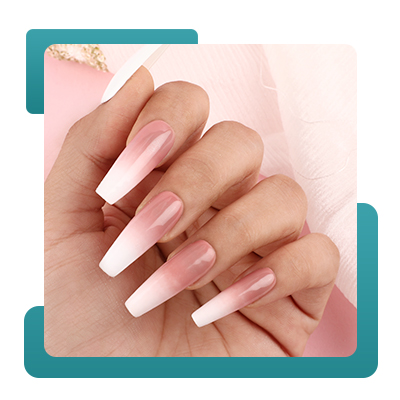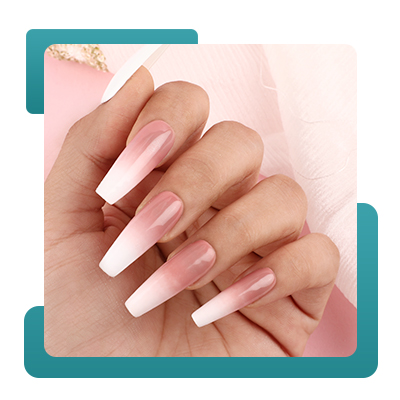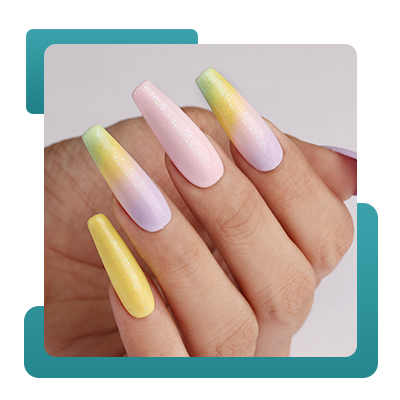 Ombre Nail Art
Ombre nails are here to spice things up if the festive season is inspiring you to try something new. Ombre nails are a subtle gradient of colors, either numerous hues or several shades of a single color, and a transition from a single shade. The outcome? An all-season manicure that flawlessly bridges the gap between a routine polish application and elaborate nail art. Try this colourful nail art to make yourself look oh-so-fashionable.
Aqua Ink Nail Art
The appeal of Aqua Ink nail art is that you get to choose the structural layout. All you need for a successful DIY project is an Aqua Ink Nail Art Kit and lots of patience. The secret is to paint the base a bright, beautiful white before decorating it. Fill every nail with aqua ink, then add tiny golden borders to highlight the definition. The world is your oyster. Ensure that you create this nail art with extreme precision.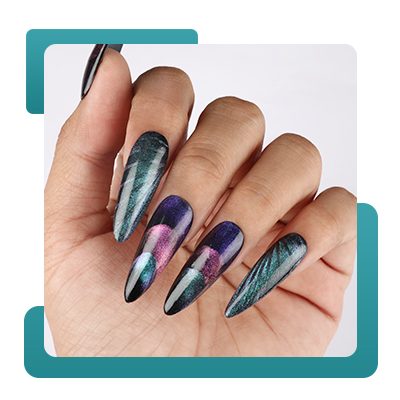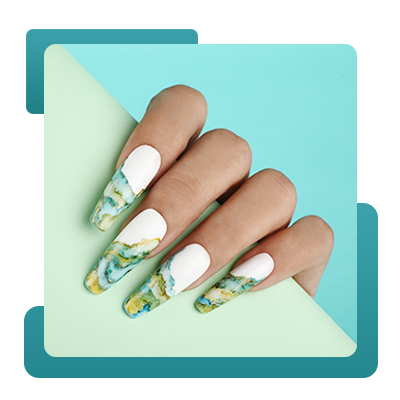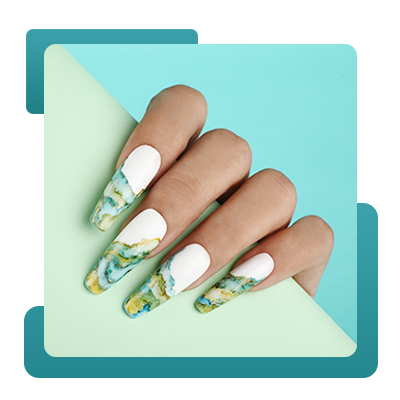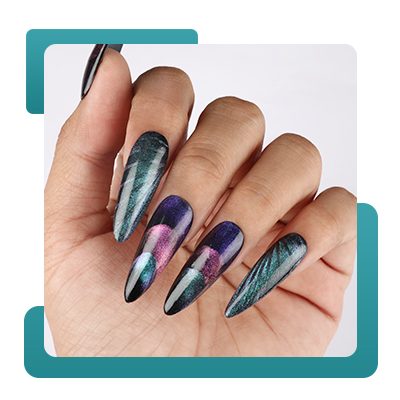 Ding Dong Nail Art
Ding Dong Nail Art, which gives your nails a shimmering brilliance, will enhance your sense of fashion. Choose from the wide range of colors, which range from shimmering pink to gold. To express your personality and mood, Ding Dong Nail Art offers a stunning super sparkling 7D effect and color-changing nail. When viewed from different angles, color varies. When Glam Black Gel Polish is used as a basis, the Ding Dong Nail Art has a stunning appearance.
Acrylic Nail Art
With this elegant white and gold manicure design, you can give your nails a makeover for any event. Keep things lighthearted and straightforward with these simple white manicures with gold lines. French- style line drawing is a fun way to get creative. You'll find the ideal white and gold manicure design for you, whether you're attending a wedding or other occasion or need a nail look that's wonderful for regular use. On natural nails as well, this acrylic nail art would look fantastic.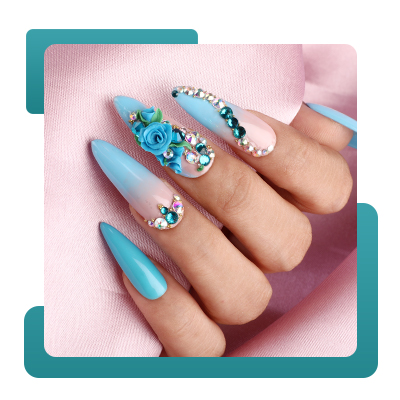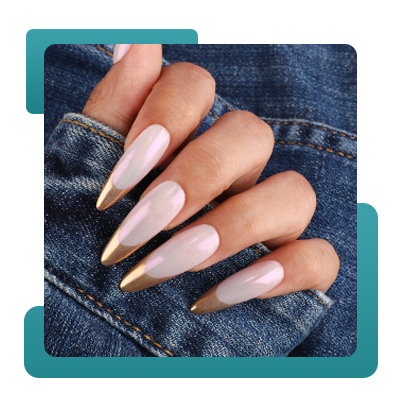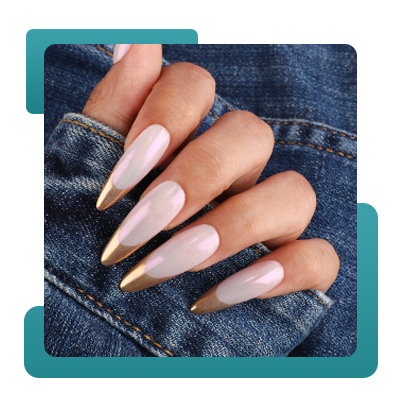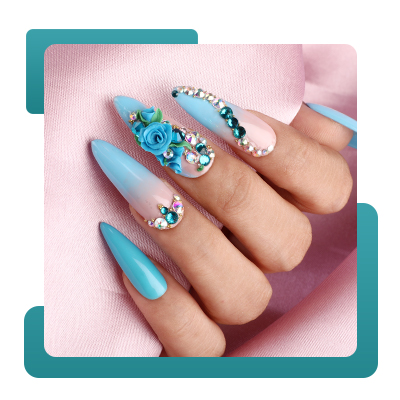 5D Gel Nail Art
Let's help you rethink floral nail art if you believe it to be nothing more than little flowers set against a background of different nail colors. Use 5D Gel to make a busy flower print on the pink base. Use a fine-tip brush and meticulously follow the pattern to draw the flowers freehand. Although these small flowers aren't the real thing, we promise that they grow on you. To increase the brilliance, apply blue nail polish to the remaining nails. To give it some glitter, you can add some nail stones.
Animal Print Nail Art
Animal Print Nail Art Designs! The latest trend and fashion statement among girls, from celebrities to the girl next door, is nail art. It's time to inject some vibrant flair into your everyday nail paints. Since animal prints are actually a timeless fashion trend, you can be sure that your nails will look great while you get some. Animal-print nail art is one of the most popular nail art styles that girls adore wearing.