In the fast-paced world of beauty and fashion, there's a thriving community that keeps the nail art industry alive and vibrant. One such event that celebrated the artistry of nails and brought together nail enthusiasts, artists, and brands under one roof was the Professional Beauty India (PBI) held at NESCO Bombay Exhibition Goregaon Mumbai on the 2nd and 3rd of October 2023. In this spectacular event there was a collaboration between Glam, The Nail Art School, Love Your Nails, and featured the renowned nail artist Katia Raykova
The event kicked off with an air of excitement and anticipation as attendees eagerly walked through the doors of NESCO Bombay Exhibition. The venue was transformed into a nail art paradise, with stunning displays, vibrant banners, and all the hallmarks of a grand beauty event. It was evident from the very beginning that PBI 2023 was going to be something special.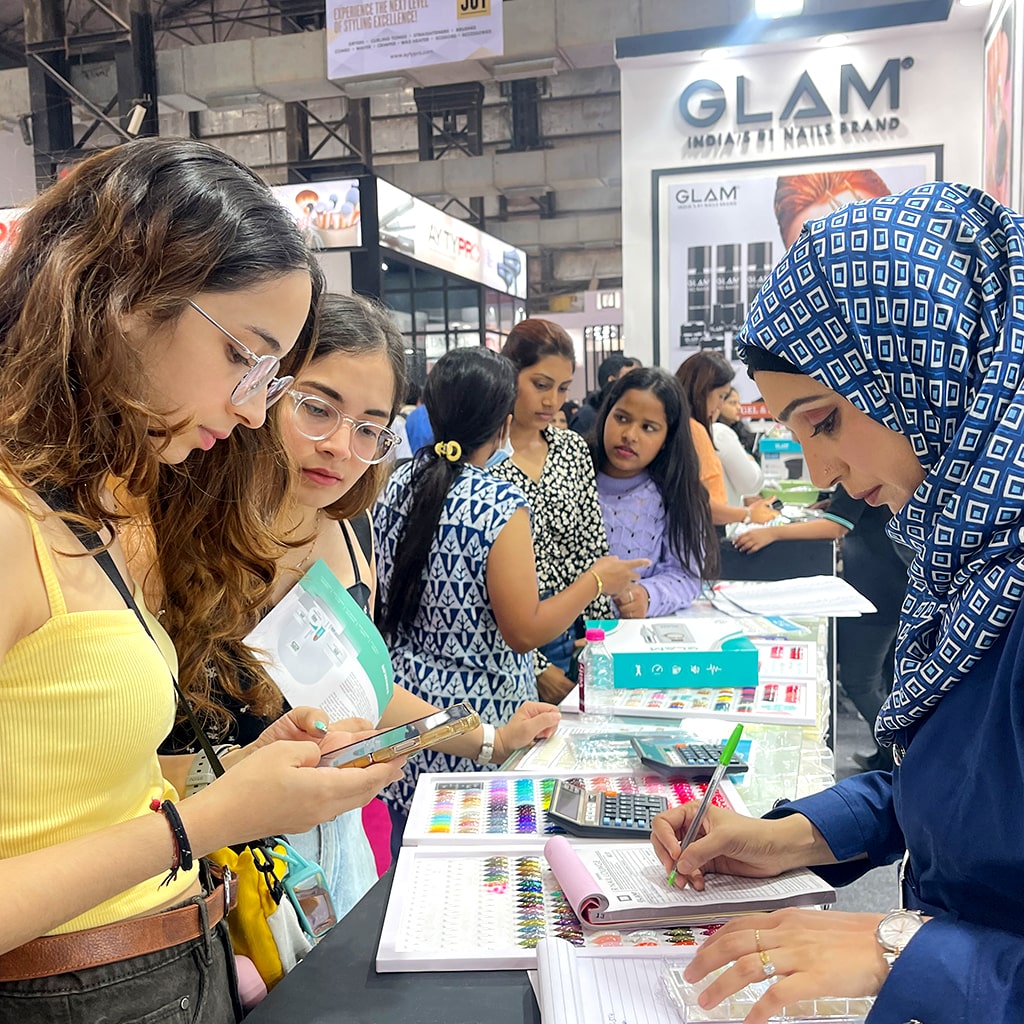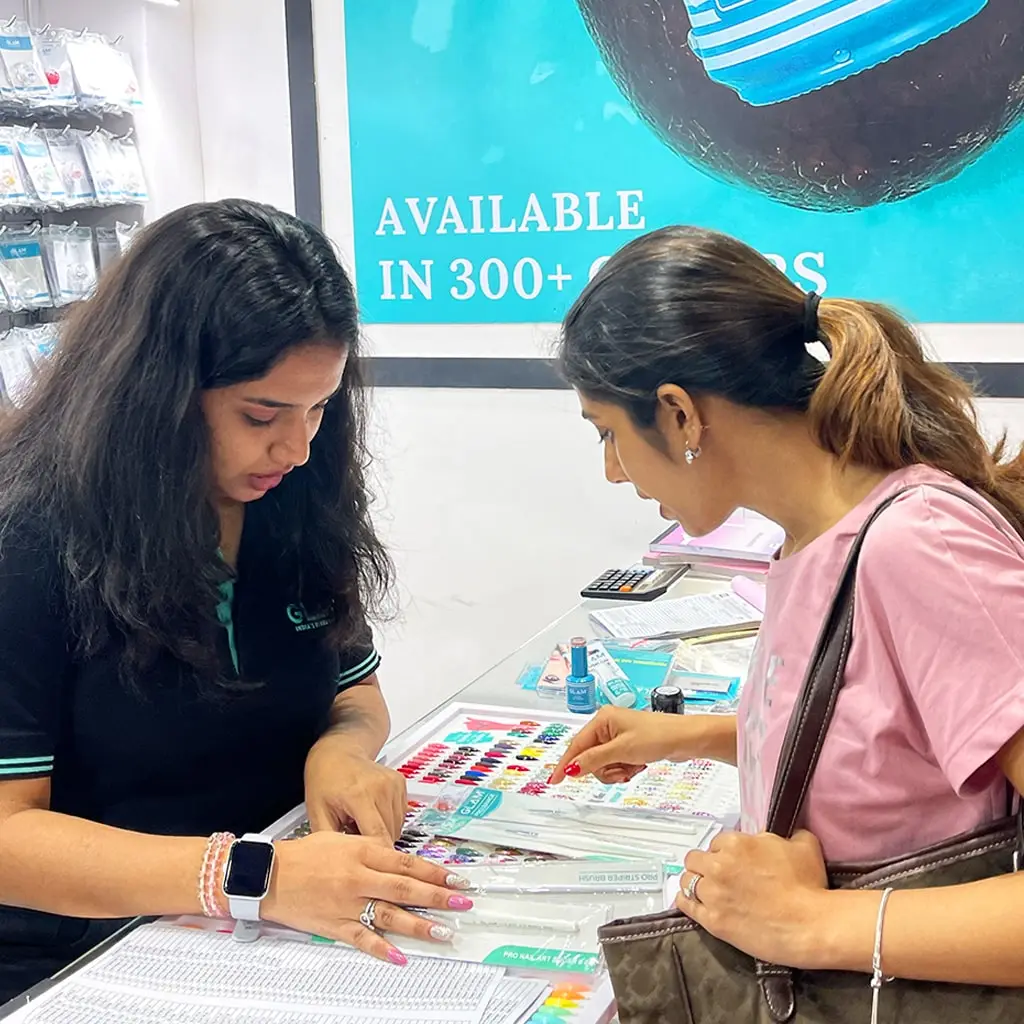 The PBI event attracted nail aficionados from all corners of the country. Enthusiasts, professionals, and hobbyists alike flocked to the venue to immerse themselves in the world of nails. The allure of live demonstrations and enticing discounts made this a must-visit event for anyone passionate about nail art.
Glam and Love Your Nails, two well-known brands in the nail industry, set up captivating stalls that beckoned visitors to explore a world of nail art, products, and expertise. From a dazzling array of nail polishes in every imaginable shade to tools and accessories that would make any nail artist's heart skip a beat, these stalls were a treasure trove for nail enthusiasts. The staff at these stalls were not just salespeople but knowledgeable experts who could guide customers in choosing the right products.
The event provided a unique opportunity for attendees to get hands-on experience with these products. It was not just about shopping; it was about understanding the quality, trying out new products, and making informed decisions about their nail art needs.
On the 3rd of October, the renowned Bulgarian nail artist, Katia Raykova, graced the event with her presence, alongside the "Queen of Nails" Dipika Parihar. Katia not only showcased her extraordinary nail art skills through live demonstrations but also shared her expertise in international nail designs. Katia's talent and mastery left the audience in awe, establishing her as one of the show's primary attractions. Her demonstrations were nothing short of artistry in motion, and attendees had the privilege of witnessing a master at work. Dipika's presence added an extra layer of glamour and prestige to the already dazzling event. Nail enthusiasts were given the unique opportunity to meet and interact with both Katia and Dipika, leaving them star-struck.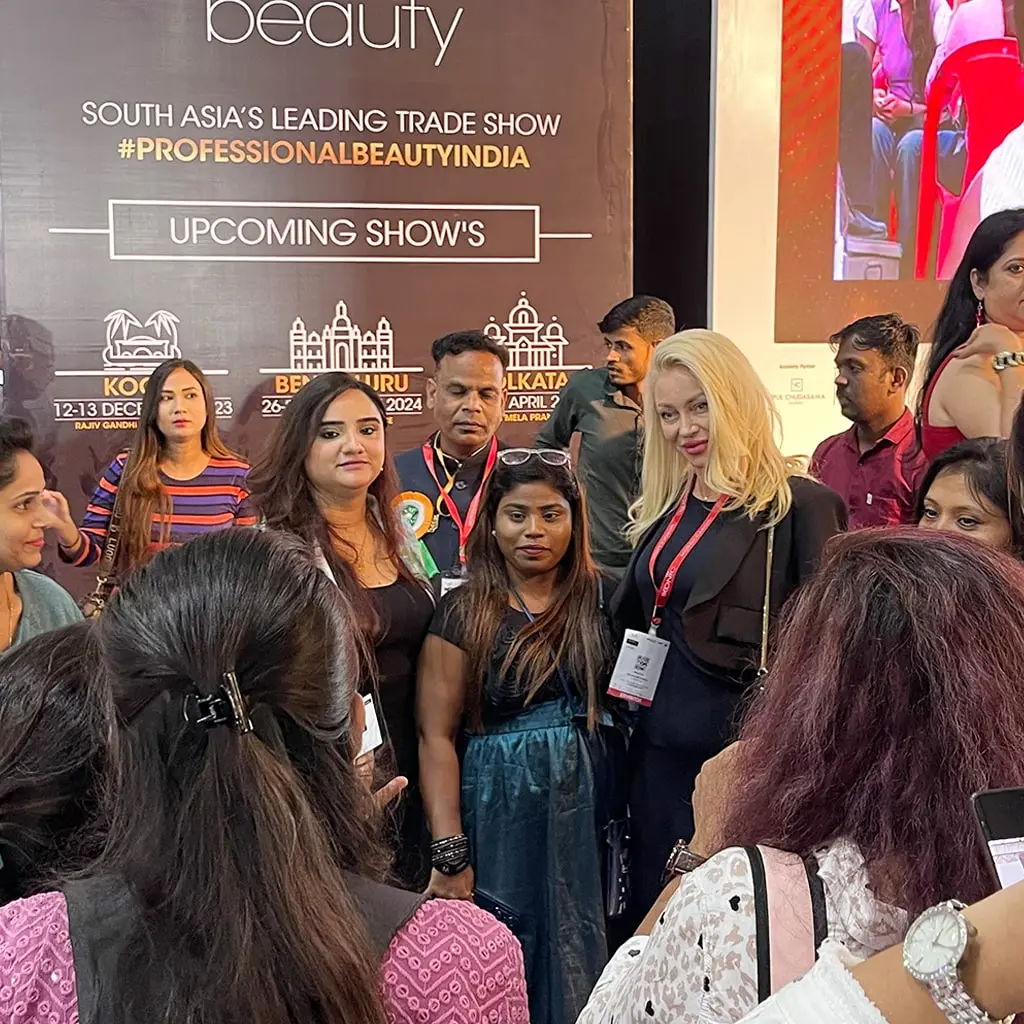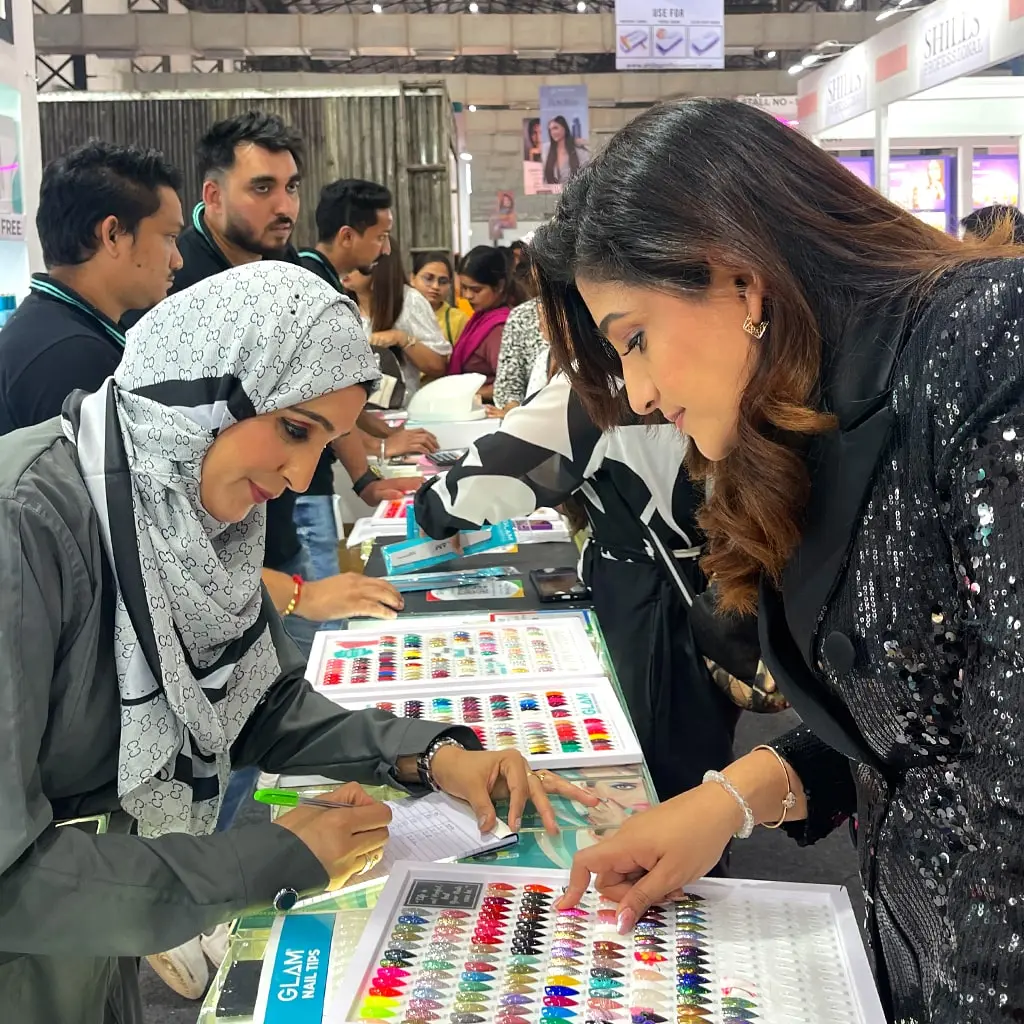 The two days of PBI were nothing short of extraordinary. The event not only celebrated the art of nail design but also nurtured a sense of community among those who share a passion for it. The live demonstrations, tutorials, and interactive sessions allowed attendees to learn, grow, and connect with like-minded individuals. It was a unique opportunity to gain insights, get inspired, and develop new skills.
In conclusion, the Professional Beauty India event in 2023 was a monumental success, a testament to the thriving nail art community in India. The collaboration between Glam, Love Your Nails, and The Nail Art School, along with the presence of esteemed artists like Katia Raykova and Dipika Parihar, made it a truly memorable occasion. Nail enthusiasts and professionals left the event with newfound knowledge, inspiration, and, of course, some fabulous nail products. The event was not just an opportunity to shop but also a platform for learning and networking, reinforcing the sense of unity within the nail art community.