We go no further than those stunning models parading down the runway for remaining current. For instance, designers display their most recent collections at fashion shows, which may include extravagant accessories, couture dresses, and more. While an attire undoubtedly steals the show, a modern-day diva on-the-go needs well-defined groomed tips just as much. We've figured out the secret to salon-like fingers at home because it's nearly difficult to spend long hours there. Elegant stick-on tips that add trendy looks in a matter of seconds have hit the streets. We've written about some amazing nail art kits that will up your nail game so you can wear beautiful nails at whatever event you attend.
The newest and most well-liked nail service on the market is gel nails. Beginners and nail technicians who want to try gel polish for the first time should both use the kit. You'll have everything you need to give your clients stunning gel nails with our all-inclusive Gel Polish Kit. You get everything you need to start applying gel polish in it. You'll find everything you need in this kit if you use gel polish. It includes all of the necessary tools, as well as premium gel nail paints and expert tools, so you'll never run into any problems and can do tasks properly and with all of the required details.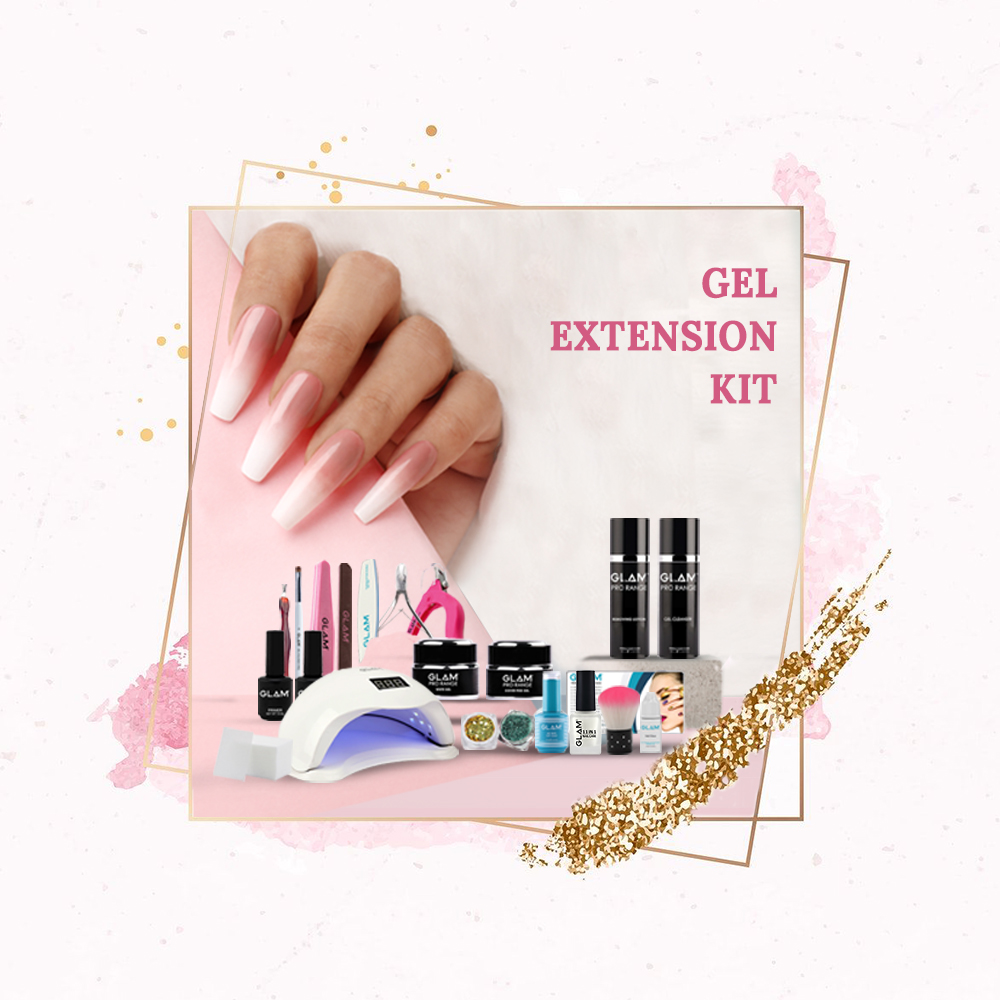 This Gel Extension Kit is suitable for use at home and in salons. This kit is perfect for technicians, professionals, salon staff, and amateur nail artists who want to transition to or learn how to use nail extensions. It's also one of the specialty kits, containing the best machines, brushes, and gel extension equipment as well as top-tier professional gel systems. The nails appear crystal clear thanks to the gels. Medium viscosity is frequently used in the production of premium soak off gels. Gels don't drip or spill. Fans of gel extensions who wish to enhance the beauty and vitality of their nails for any occasion are also encouraged to use our Gel Extension Kit.
GLAM ACRYLIC EXTENSION KIT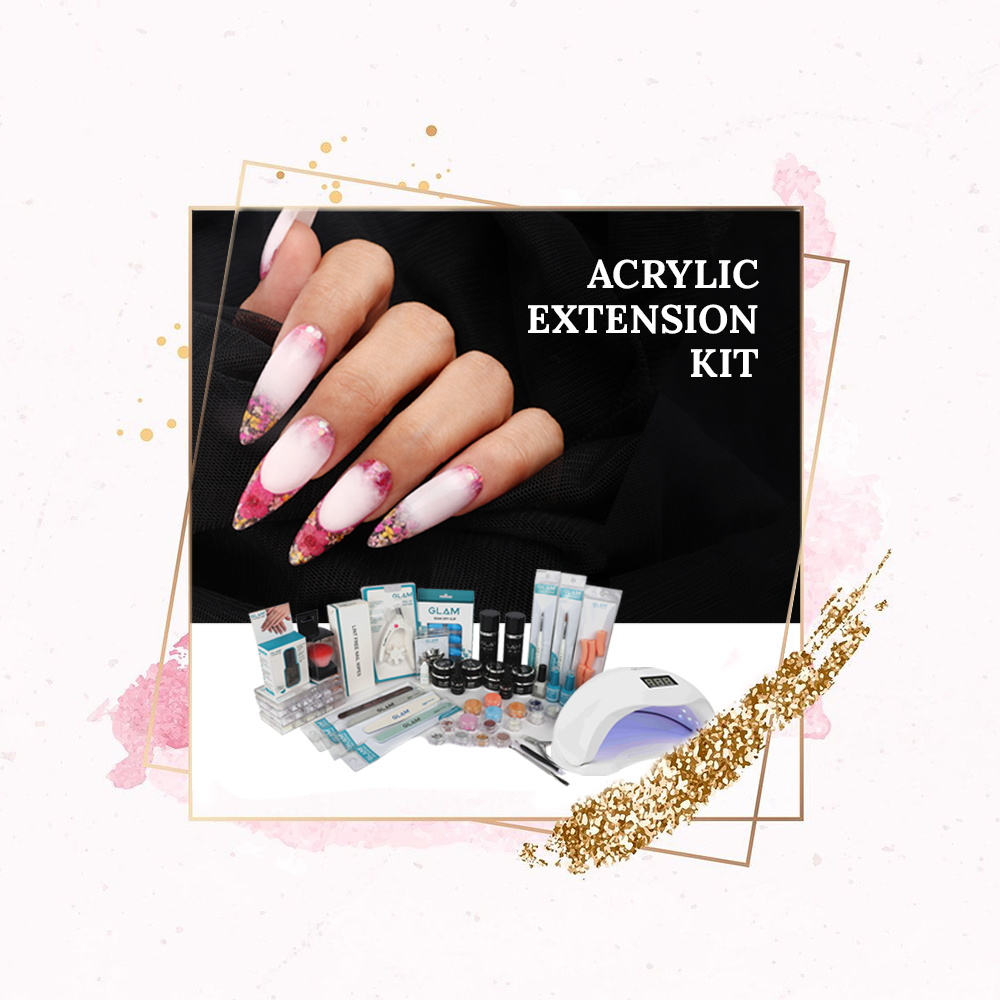 We can guarantee that you'll continually have salon-caliber nails for a very long time with this acrylic extension kit! This kit will make sure that your customers feel amazing when they leave the salon after getting a manicure. This bundle is essential for nail technicians, nail professionals, salon owners, and business owners. The box comes with everything you need, from the essentials to the best high-quality acrylic nail products, tools, and gear. In particular, nail biters, clients with weak or thin nail beds, and acrylic extension aficionados who wish to give their nails a magnificent and eye-catching appearance should consider using our Acrylic Extension Kit.
GLAM POLY GEL EXTENSION KIT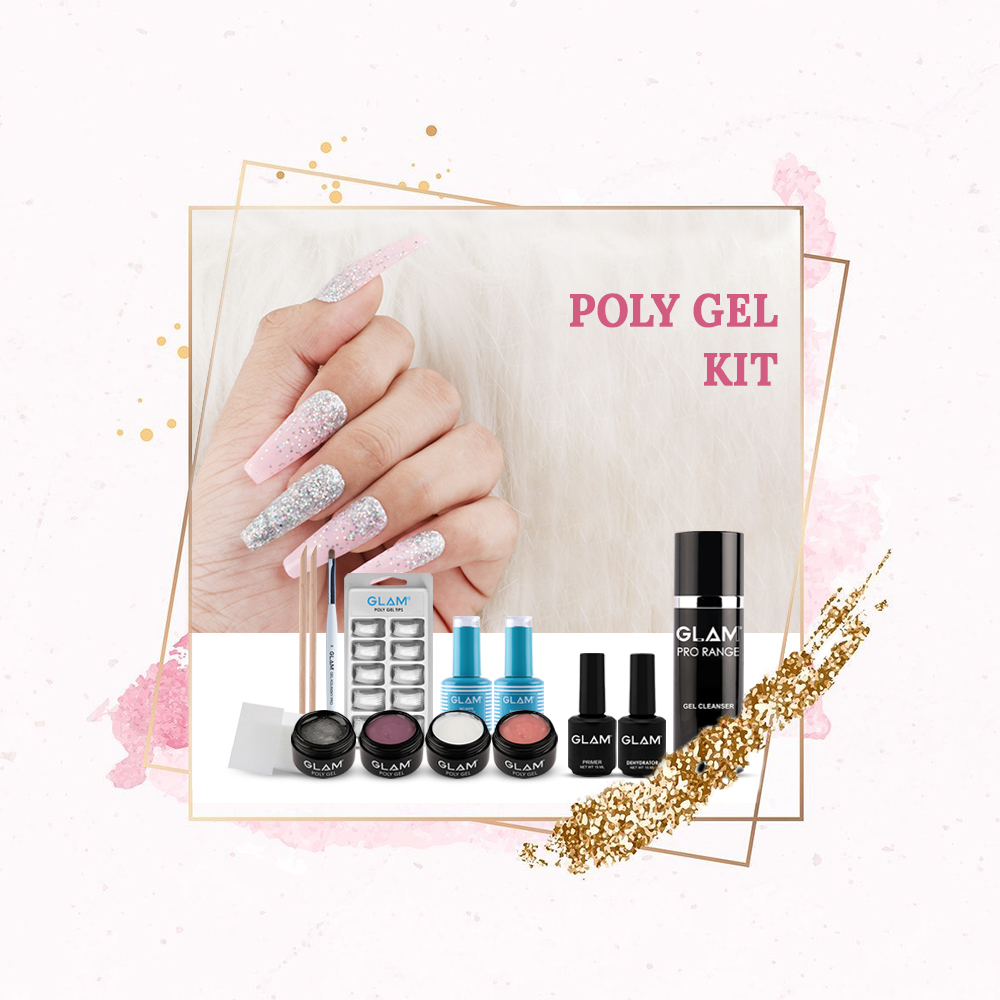 Doing your nails will be a pleasure with our Poly Gel Kit! Your time will be greatly reduced by our kit. Another name for the poly gel procedure is acrygel. It can be used by nail specialists, salon professionals, nail artists, nail technicians, and anybody else who wants to experiment with unique nail designs. Customers who want the durability of acrylic nails and the glossy, sparkly finish of gel nails will find the Poly Gel Kit to be excellent. This set includes everything you need to create gorgeous nails, from nail files to premium brushes and tools.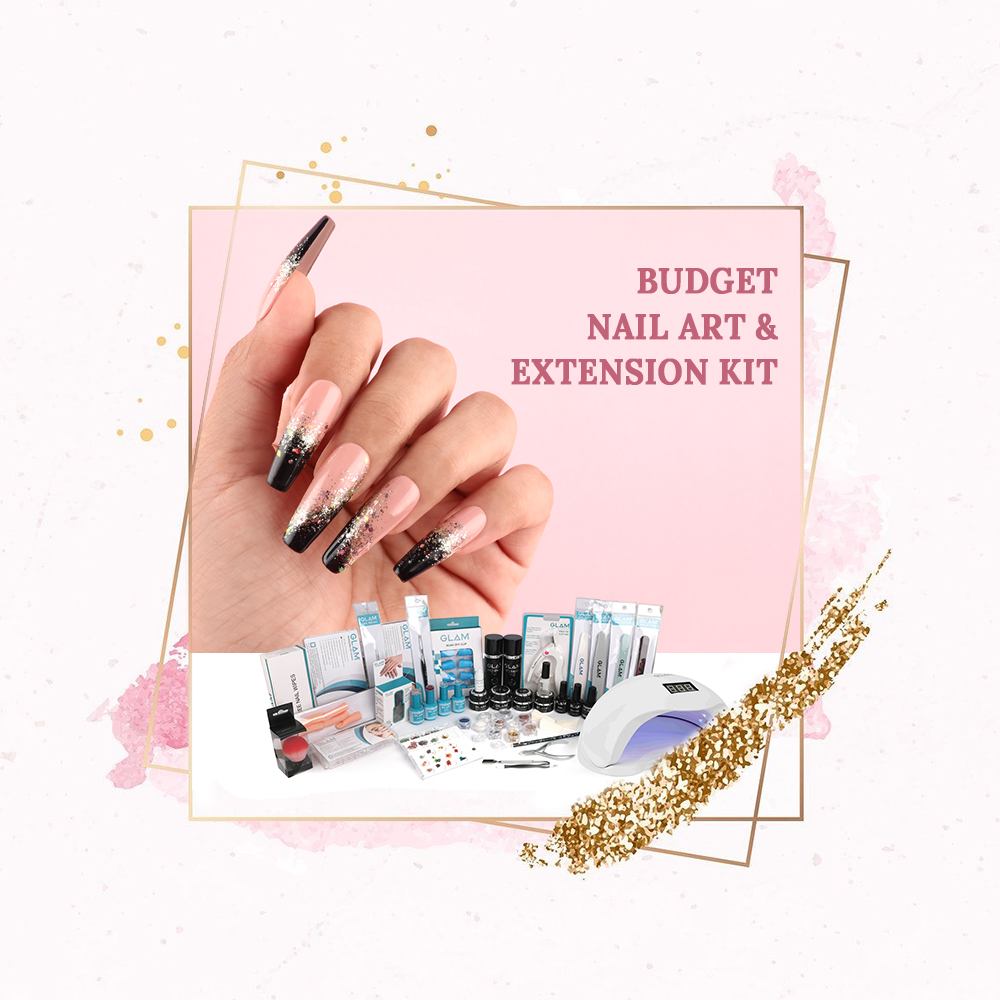 The most popular kit ever is Glam Budget nail extension with nail art kit, which will enable you to acquire everything you require in a single box. It's perfect for beginning nail artists, experienced nail technicians eager to advance their craft, salon professionals, and new salon owners. The kit includes all of the essential, premium components, including gel and acrylic systems, gel polishes, and expert tools and equipment. In essence, it comes with everything you need to get going, including application strategies, tactics, and gorgeous nail art. It helps to produce nails that are strong, durable, and have a luxurious appearance, feel, and finish.
GLAM COMPLETE NAIL BAR KIT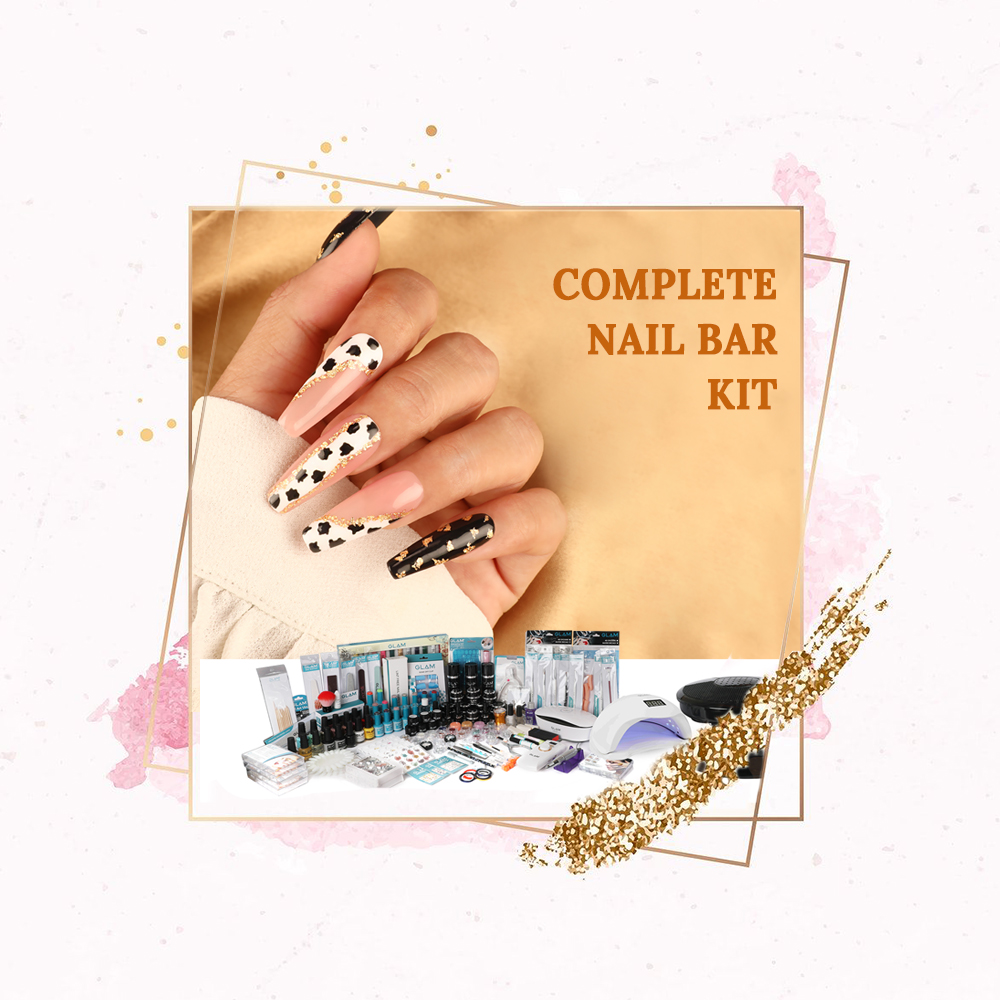 The salon and spa is the newest commercial venture. All that is necessary is a single investment. The best large-scale setup kit is our Complete Nail Bar Kit, which you should choose if you want to start your own exclusive nail salon and increase customer demand. It's a creative and well- rounded kit that enables you to provide your customers the professional nail care they've been waiting for, making them completely and utterly happy in the process! It is advised for nail technicians, salon professionals, salon owners who already have a nail bar and want to upgrade, and everyone else who wants to add full nail services to their present menu of services. The kit comes with everything you need to get started.