Nude polish is probably not on your thoughts if you're planning your next manicure. As trendy as neutral apparel is, many women choose to add a little bit of color to their nails, making the tiny space the focus of their most daring beauty choice. Think again if you believe that nude nails are plain and boring. With the help of well-known celebrities, the trend of nude nails has taken off globally today. The appearance of nude nails exudes sophistication and elegance without the need for excessive effort. Additionally, Nude Color Nail Palette fits your needs for every situation, whether casual or formal, and looks great with everything. Just log on to https://www.glamnails.in/ to get hands on these nail polishes which are listed further in this article. GLAM is the biggest nail brand of India and largest wholesale supplier of nail products. It is also best nail art shop in Mumbai. 
Try the nude nail craze if you're seeking for something fresh to round off your yearly fashion trend. You'll be walking elegantly.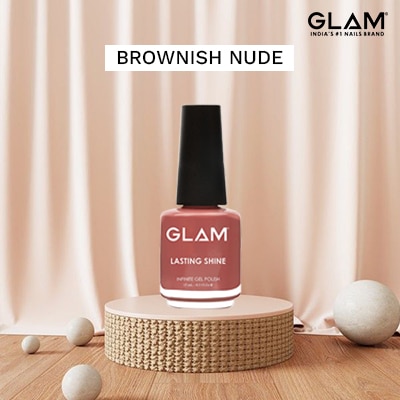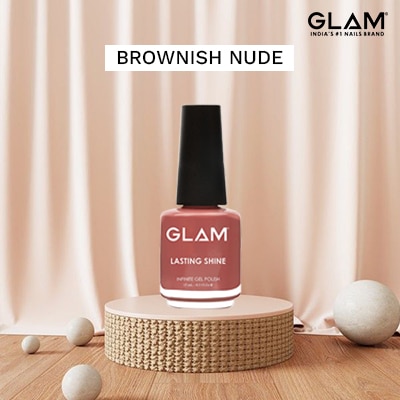 Brownish Nude 
The Brownish Nude nail is the white T-shirt and jeans of manicures , it never goes out of style. Although we will always have a soft spot for complex nail art, vivid hues, and rich jewel tones, there are moments when we feel more minimalistic. The nude manicure, a legend in and of itself for a multitude of reasons, enters the picture at this point. It's a time-honored choice for all occasions, including weddings, fashion shows, and casual weekends; it looks equally stylish with a formal gown as it does at the workplace. Brownish Nude nails are so well-liked because they look good on a variety of skin tones and offer your nails a generally neat appearance.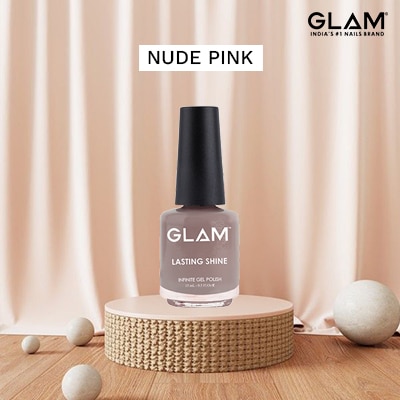 Nude Pink
Some people are drawn to the "mannequin hands" appearance, where the paint is so closely matched to your skin tone that it creates the appearance of longer, sleeker fingers and nails. Here, Pink Nude colour gives you that perfect and outstanding choice because Pink nude nails can represent so much regarding your calm and composed personality. However, the finest feature of this kind of nail colour is how simple it is to maintain. Shades that are nude require less maintenance. As the manicure wears off or chips, it is less obvious than it may be with bright colours. This is one of the best choices on every occasion you attend.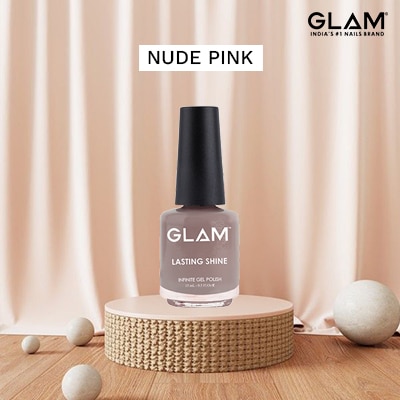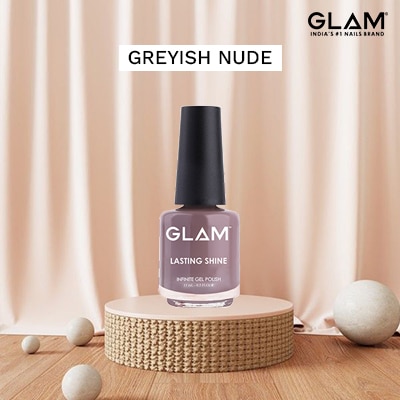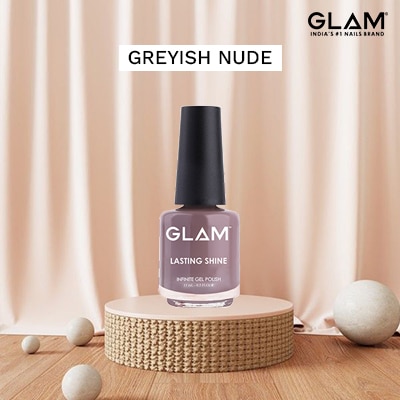 Grayish Brown
Take inspiration from the world of neutrals for your next manicure. Why not think outside the box and choose Greyish Nude instead of nudes, even if nudes could be the first thing that comes to mind when you want something universal? It's a fantastic base colour that goes well with a wide variety of other shades while still being distinctive and alluring enough to stand on its own. There are numerous styles and designs to amuse and inspire you before your next salon appointment, ranging from straightforward stripes and glitter to confetti and not quite many shades of gray. Be a subtle dazzler as this colour can make you look very professional and attractive at the same time.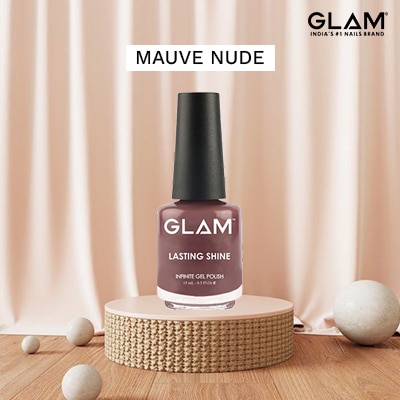 Mauve Nude
Even though Mauve and Nude might not be the first colours you see together, they look amazing when the tones and intensity are right. If you're feeling ambitious, you can construct a more intricate design, or you can keep it simple by simply switching colours on various nails. Particularly Mauve Nude, which is more of a neutral tone and creates a pleasant feeling, blends nicely with all colours. Even so, it will be worthwhile to put in the effort to have such a distinctive and striking colour on your nails. This shade is a perfect combination of boldness and calmness. Surely you can opt for this for any occasion.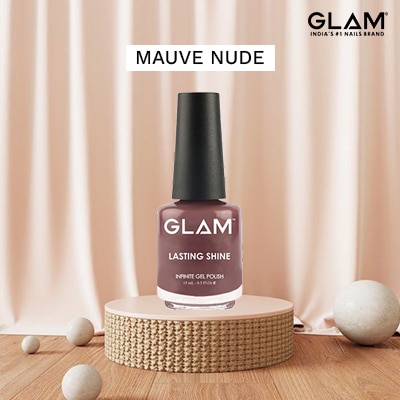 Shimmer Nude
With a thin layer of sheer glitter, you may elevate the traditional nude manicure and give it more depth. This shimmer reads as nude on the nail, but it has a pearly pink to ivory shift that raises it a few notches. For instance, as a contrast to the glossy, slick pink-nude shade used for the rest of the manicure, you can add glitter to the fingernails to double the dazzle. This nail colour will unquestionably make you feel beautiful and radiant. Without a second thought, choose this colour. It can effectively complement your professional meetings and events.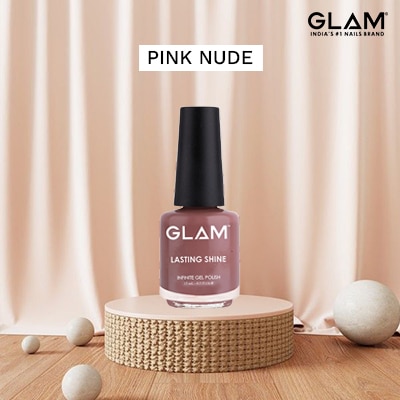 Pink Nude
The wearer has a blank canvas to work with while using Pink Nude Color Nail Palette; you may add flowers, stripes, your favorite colors, and anything in between. Whatever your preferred shape, length, or aesthetic, you're bound to find something here that will inspire you. The beauty of this look is that it instantly makes any clothing look better and lengthens your fingers. If you're waiting for your brand-new set while at home, you might get some ideas from this fashionable pink nude nail polish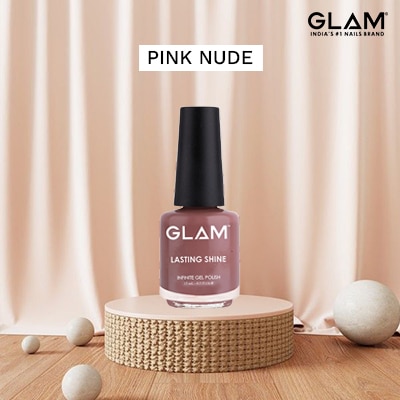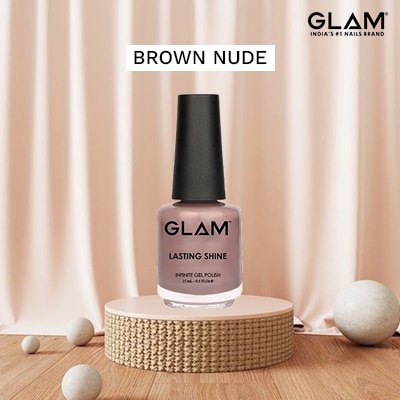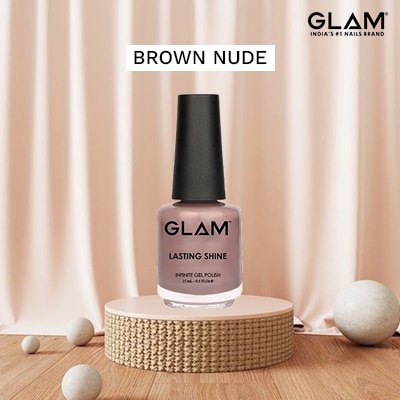 Brown Nude
The timeless Brown Nude polish is the ideal solution for days when you're unsure of what to wear. This design lengthens your fingertips and gives your hands a neat line. Choose a colour that best matches the tone of your skin; you can go lighter for a more delicate appearance or darker for a more fashionable twist. You can rock this manicure with any nail length or style because it is so classy and classic and looks great on everyone