ABOUT COMPLETE NAIL BAR KIT
The most recent business endeavor is the salon and spa. It simply requires a one-time investment. If you want to open your own exclusive nail spa, choose our Complete Nail Bar Kit.This Glam Nails Kit is the best large-scale set up kit which boost demand for your services. It is recommended for nail technicians, salon professionals and owners who currently have a nail bar and want to upgrade. The kit includes everything you'll need ranging from high-quality gel and acrylic system items and accessories to professional equipment, brushes, and machinery.
However, Designed for nail technicians, salon owners, and aspiring entrepreneurs, this kit includes everything you need to provide top-notch nail services. In addition, Achieve salon-quality results without the hassle and expense of sourcing individual products. Our kit also comes with clear instructions, expert tips, and business consultation to ensure your success.
In Conclusion, The Glam Nails Complete Nail Bar Kit isn't just a product; it's a business solution. With this kit, you can elevate your salon's offerings or start your own nail business with confidence. Say goodbye to complicated setups and hello to a streamlined, professional nail service that sets you apart from the competition. Transform your nail business today with the Glam Nails Complete Nail Bar Kit!
PRODUCT GIVEN IN KIT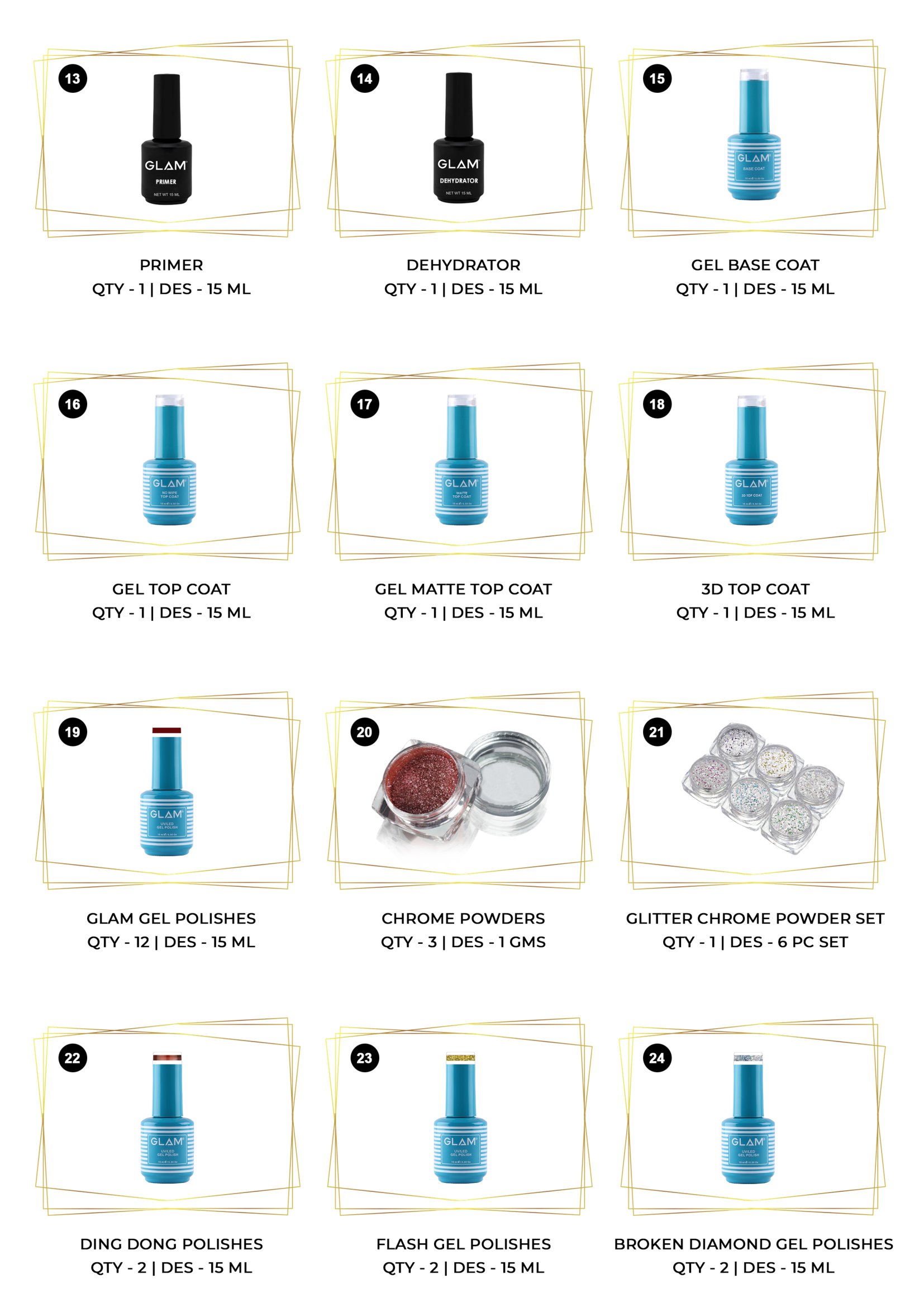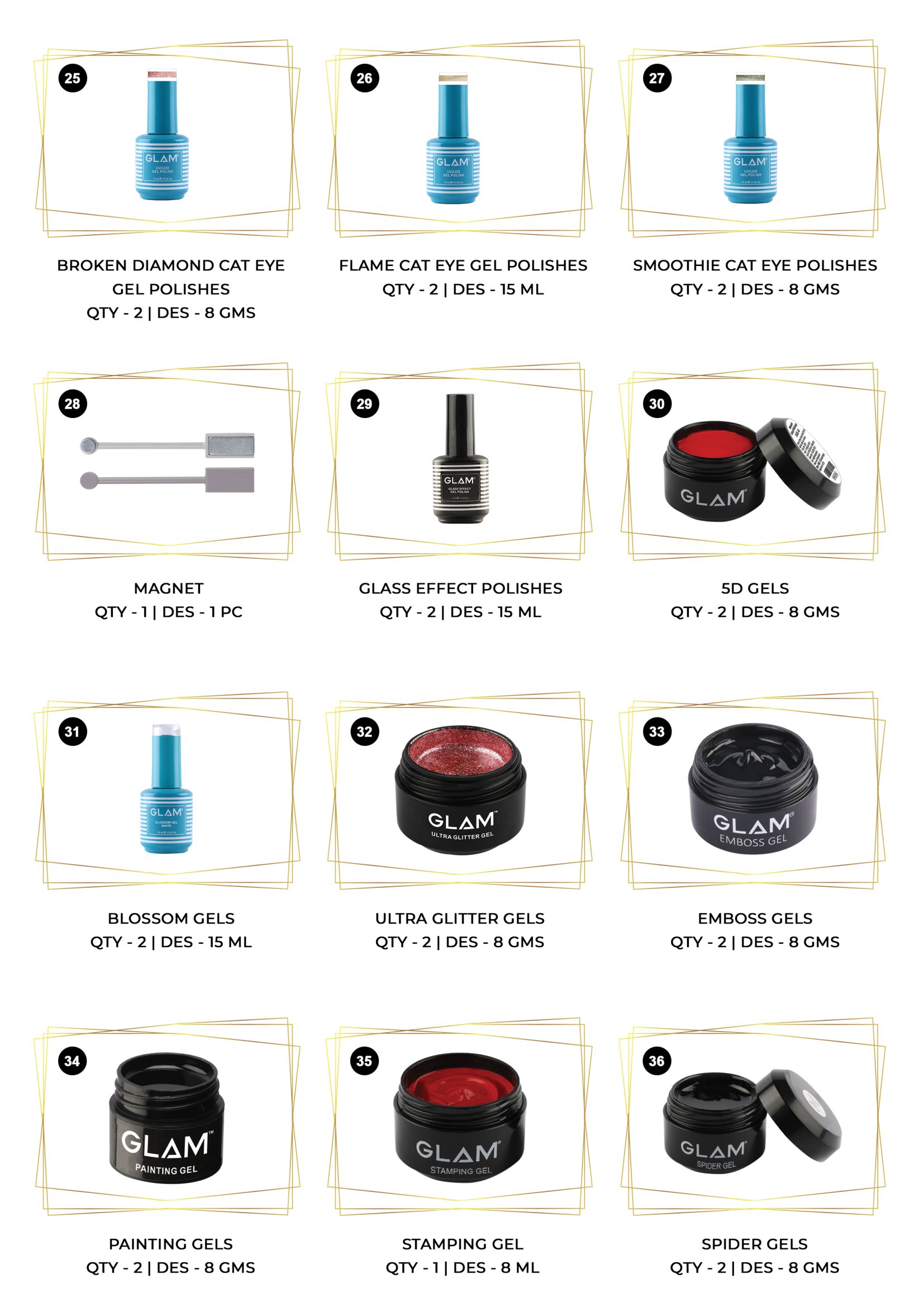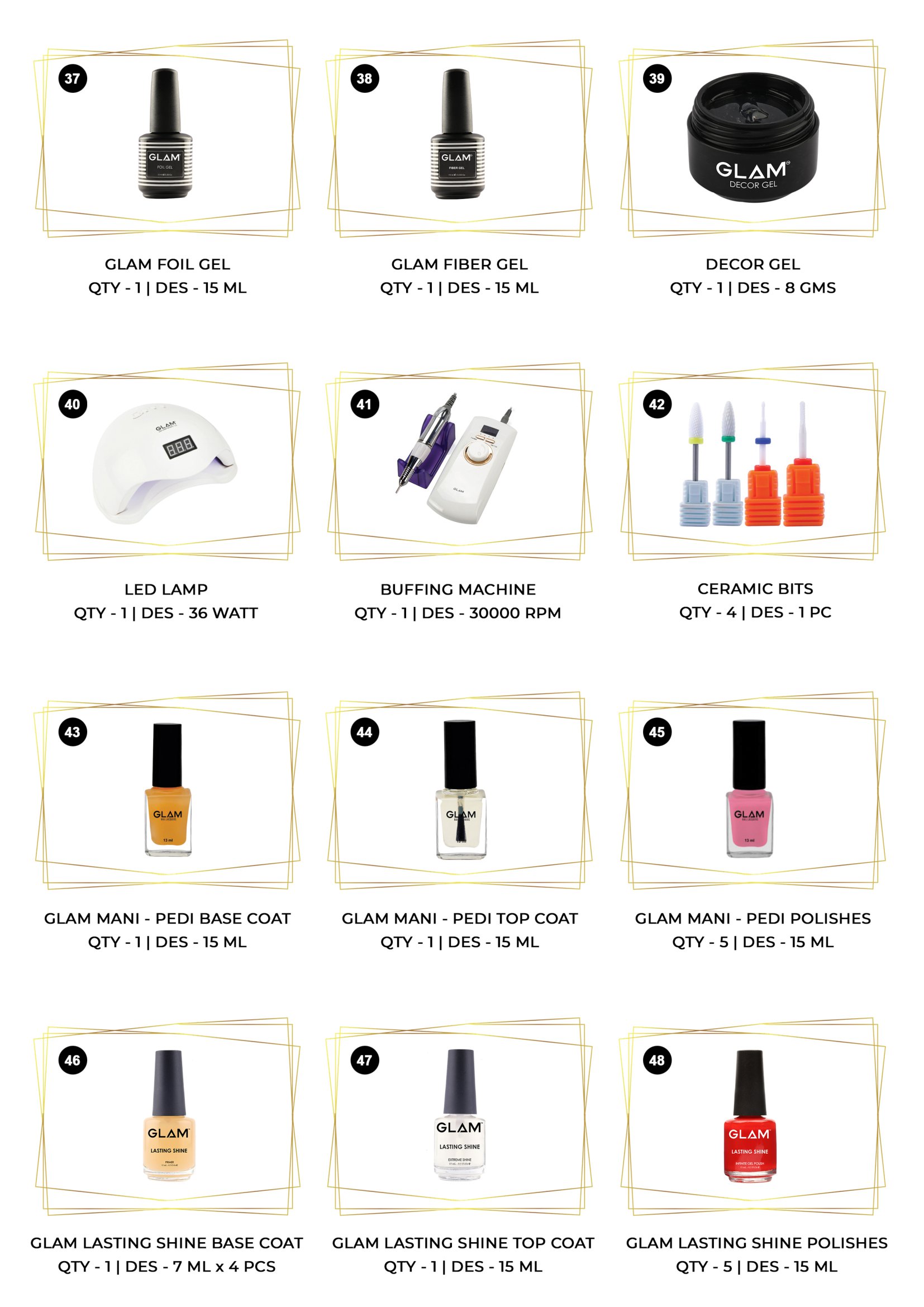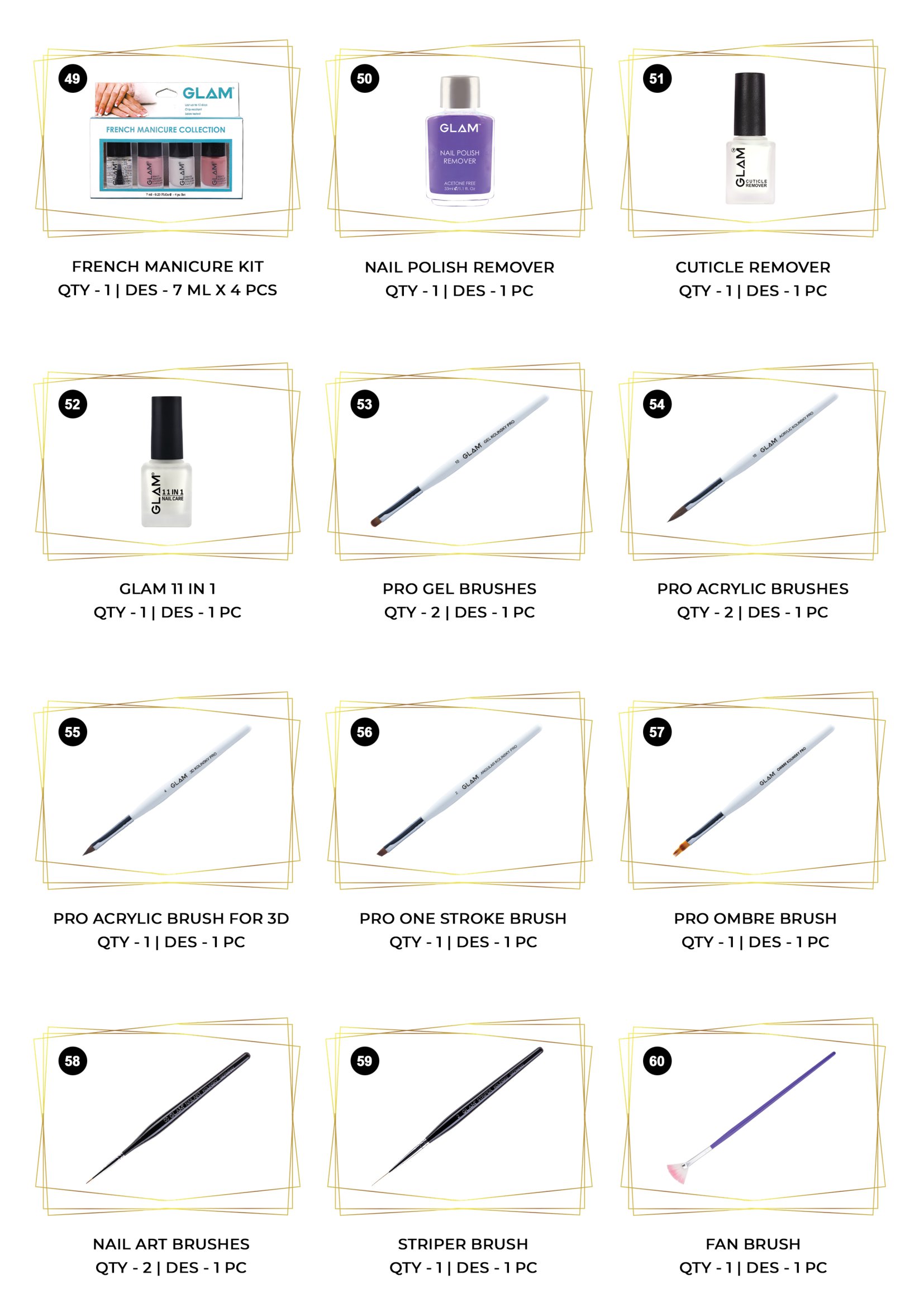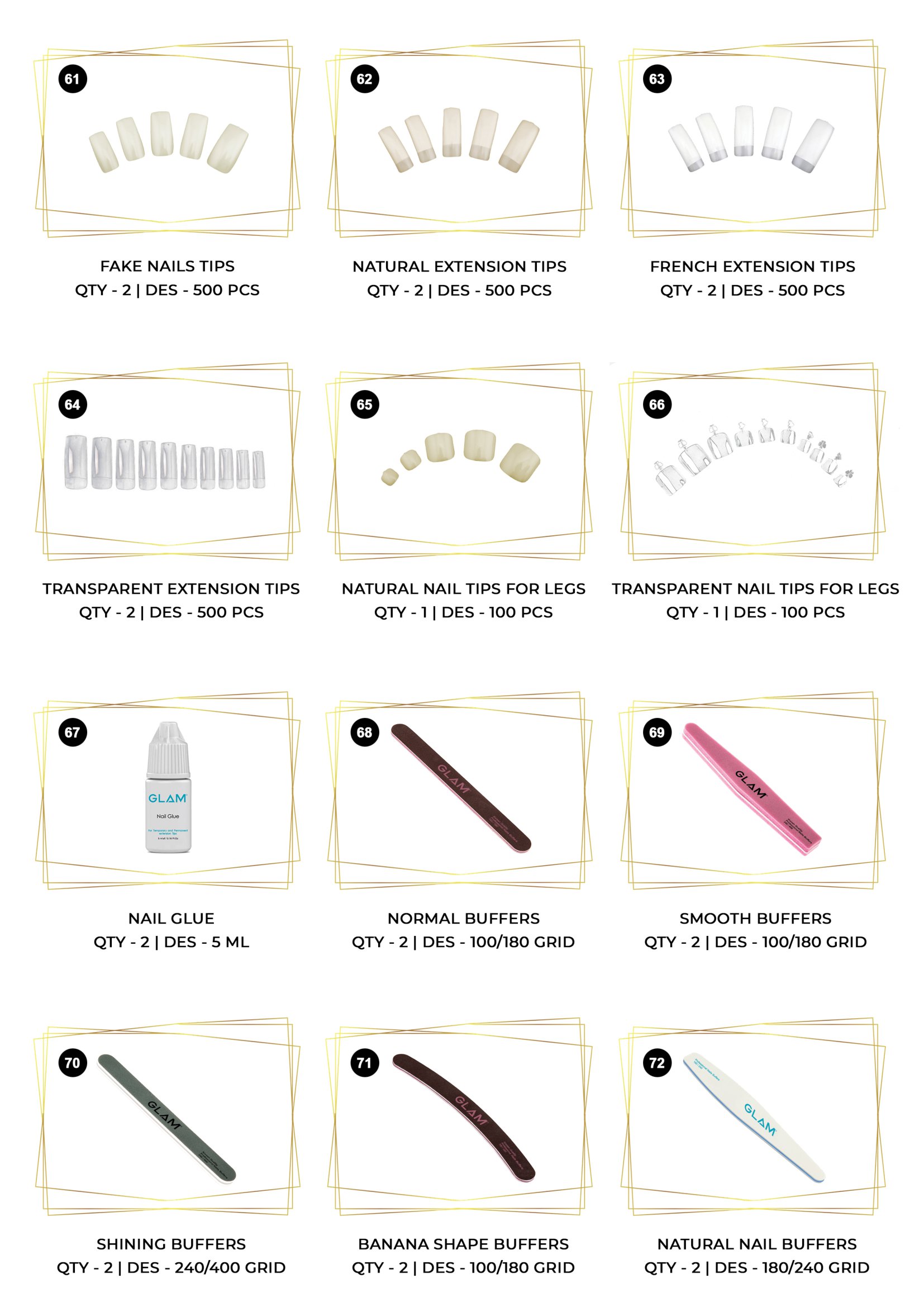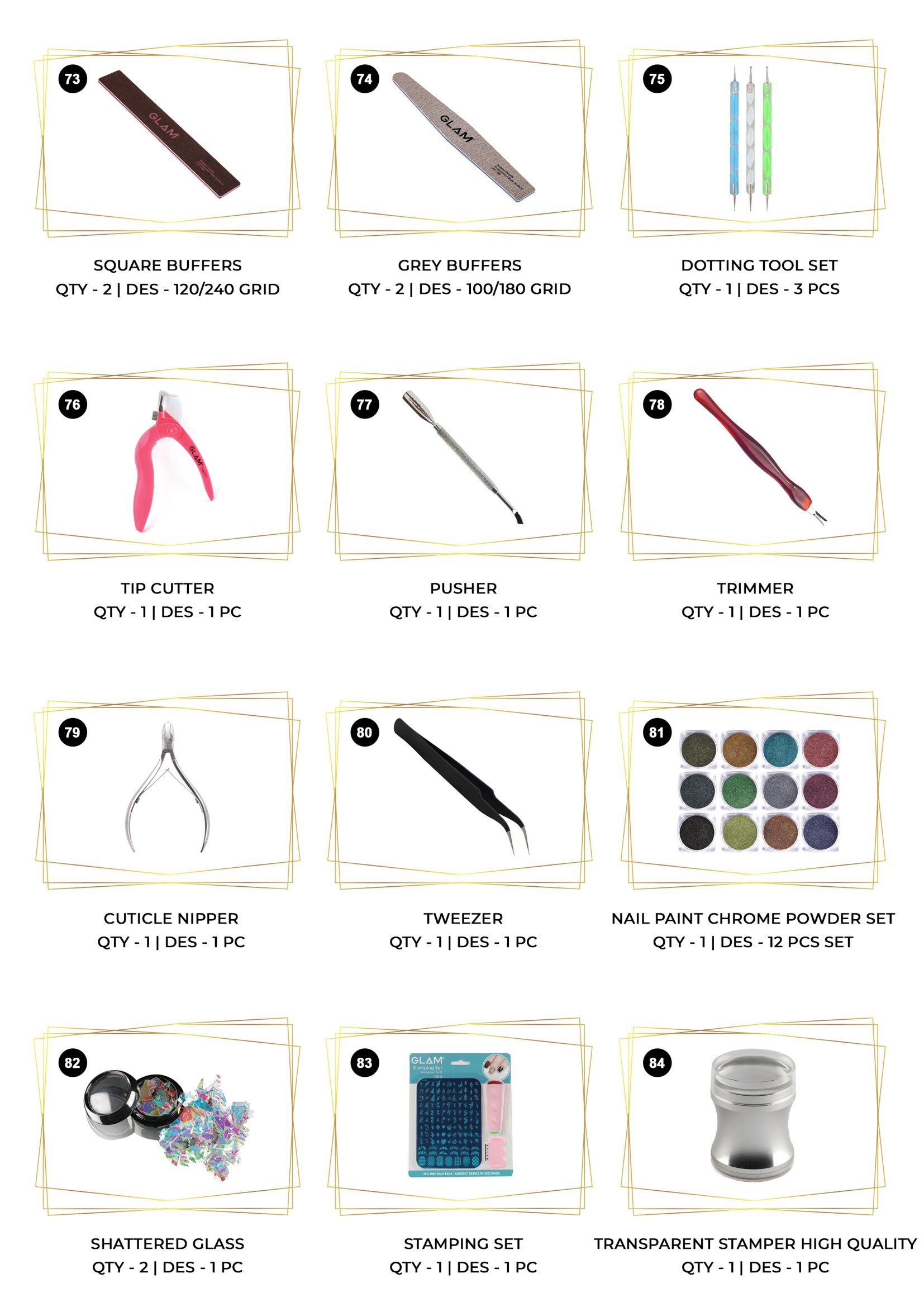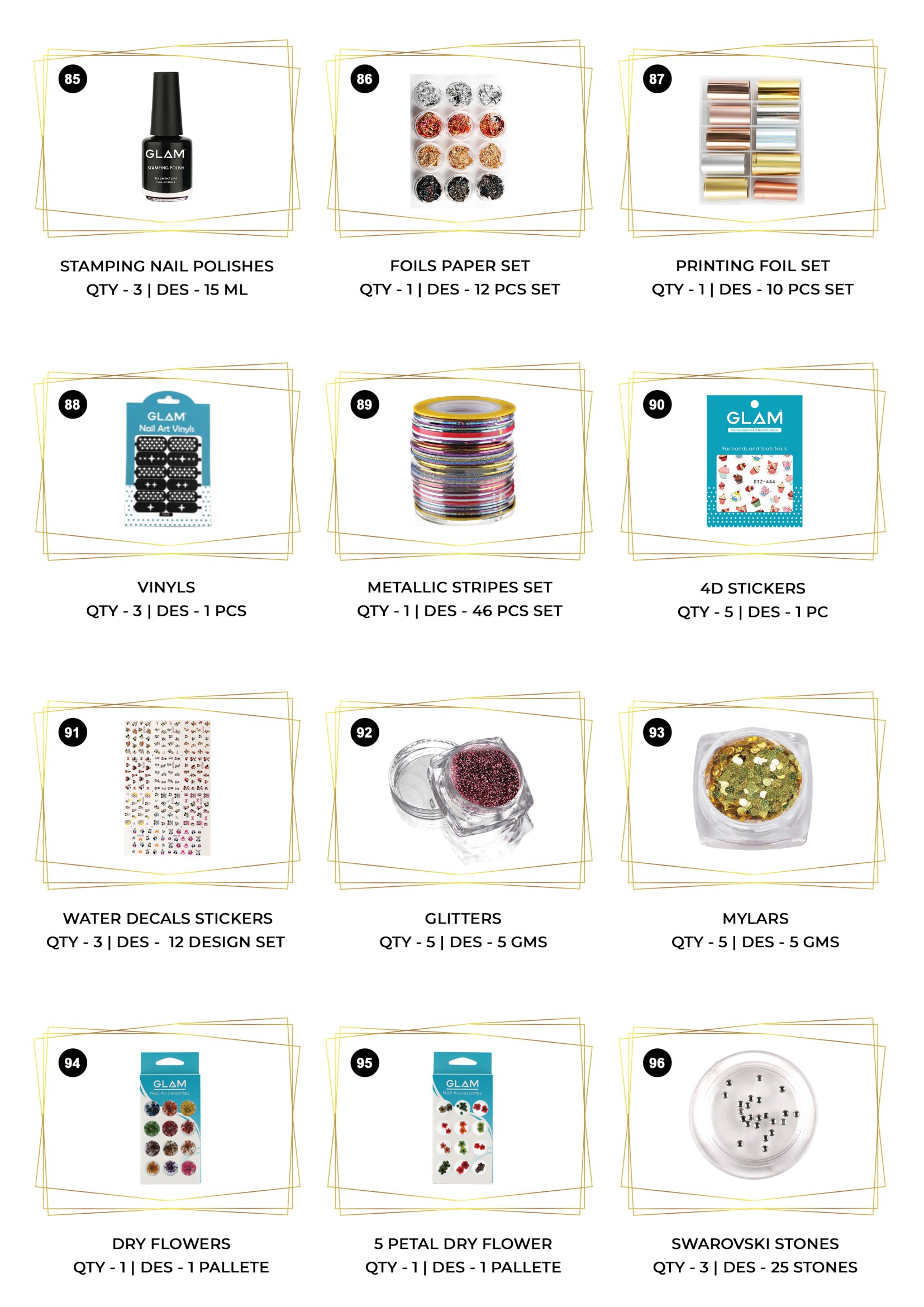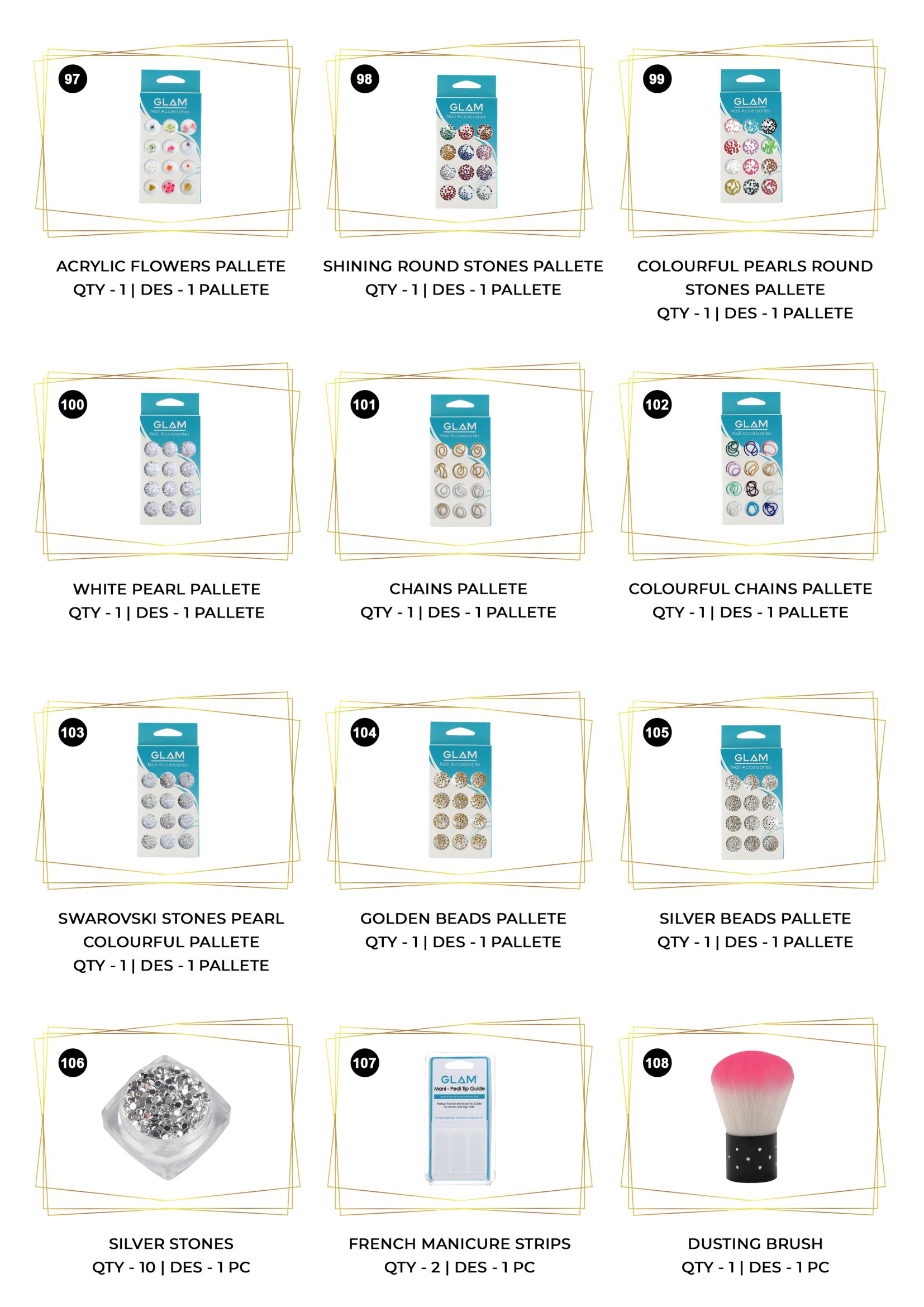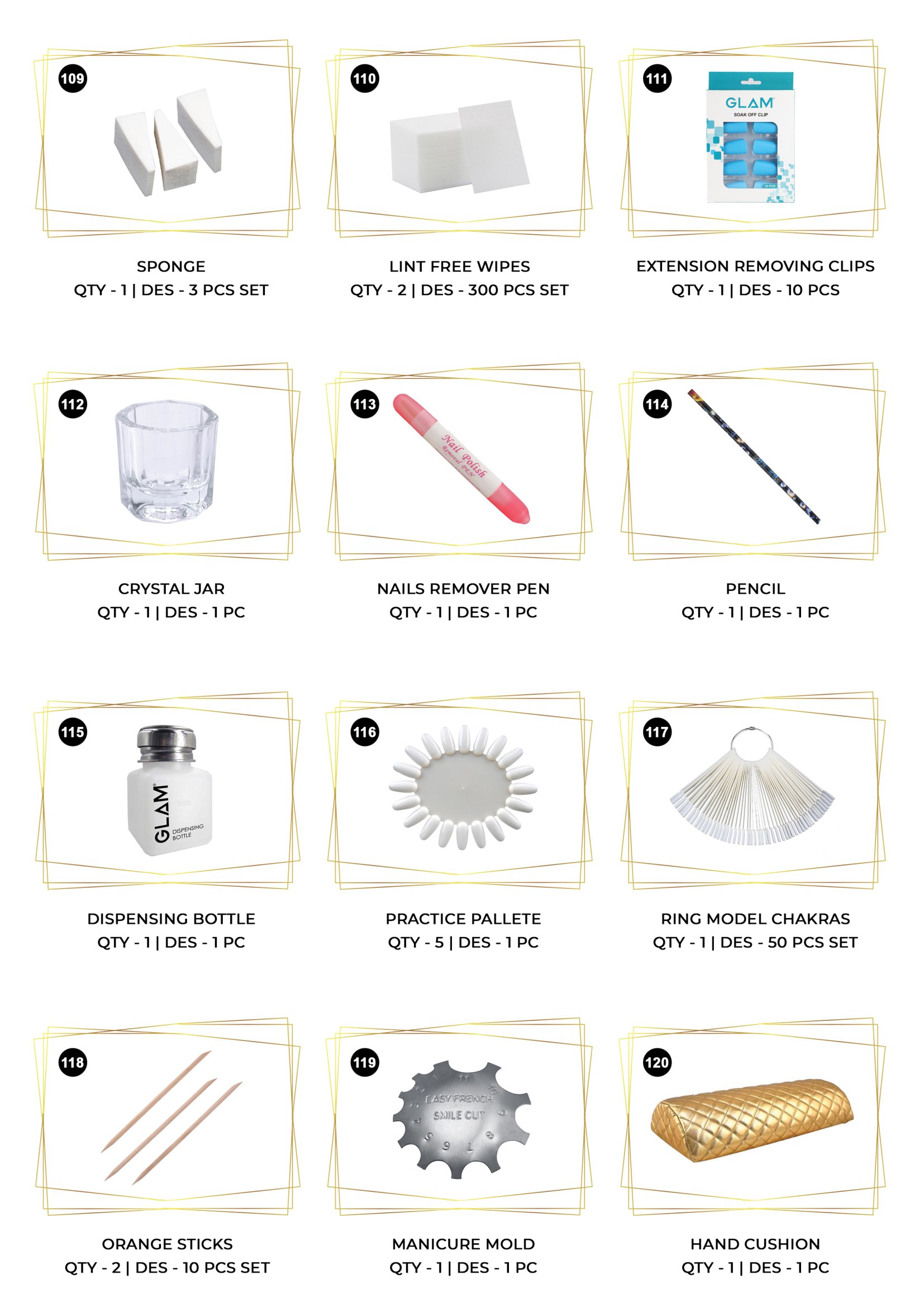 TOPICS COVERED ON COMPLETE NAIL BAR KIT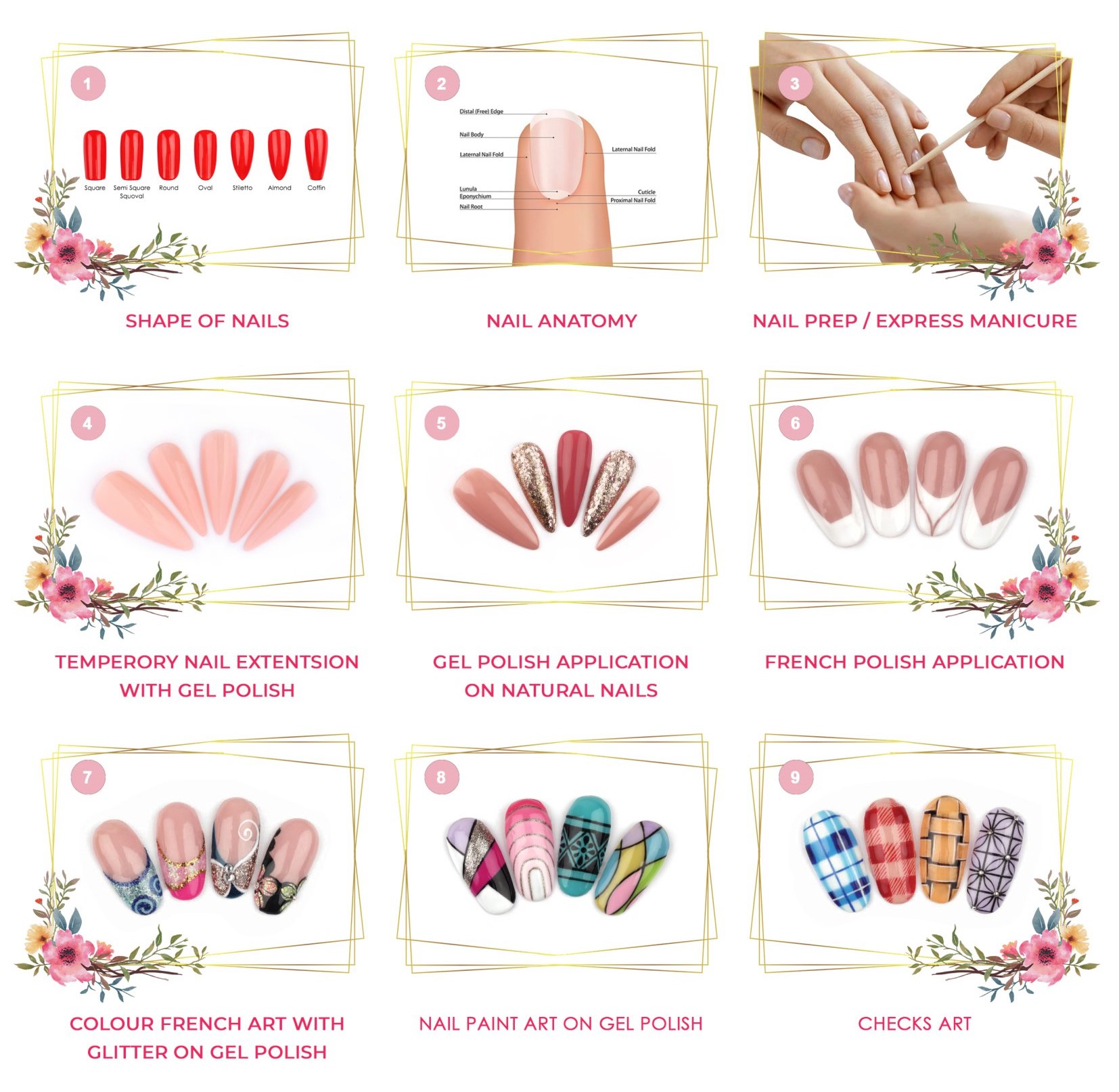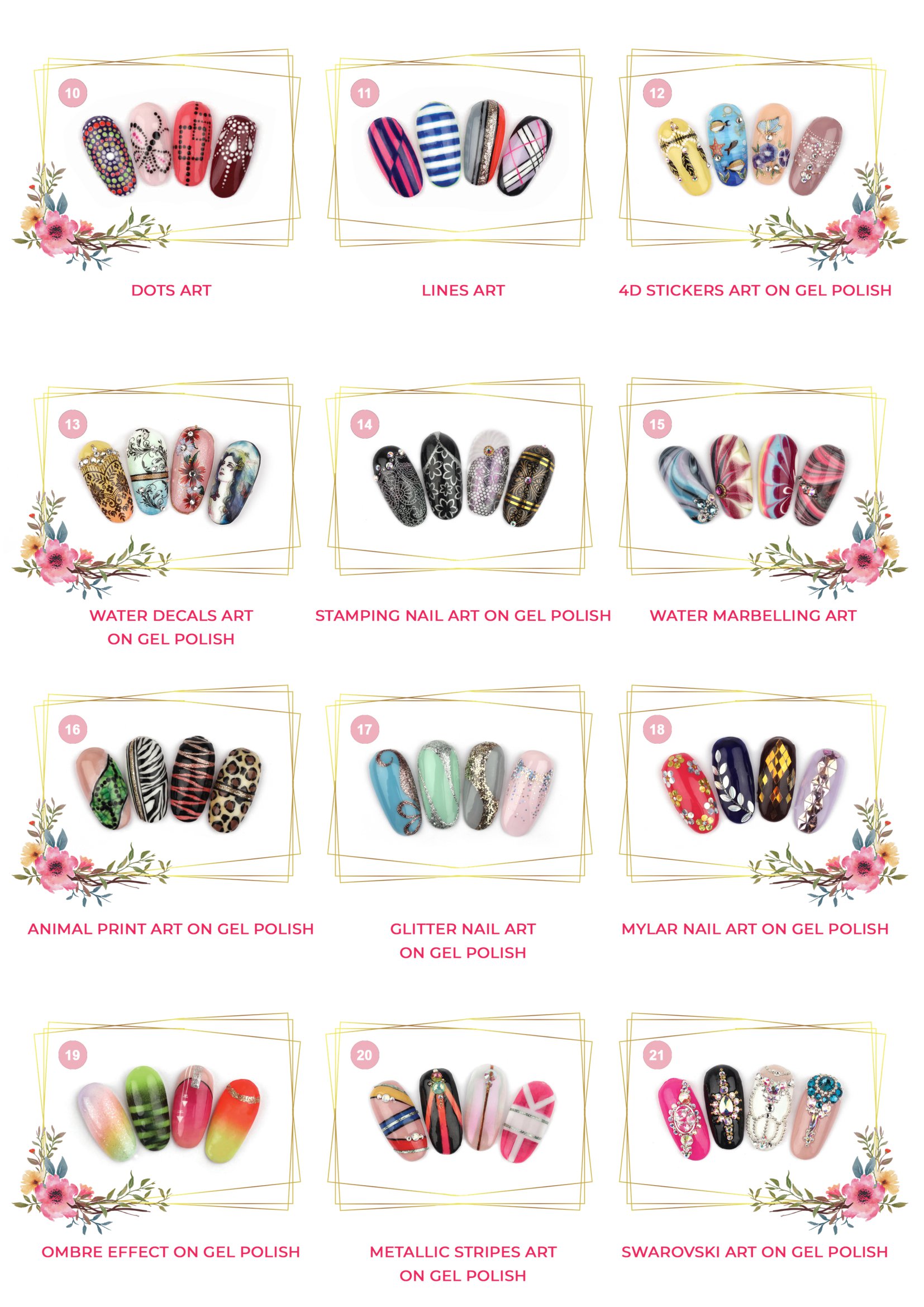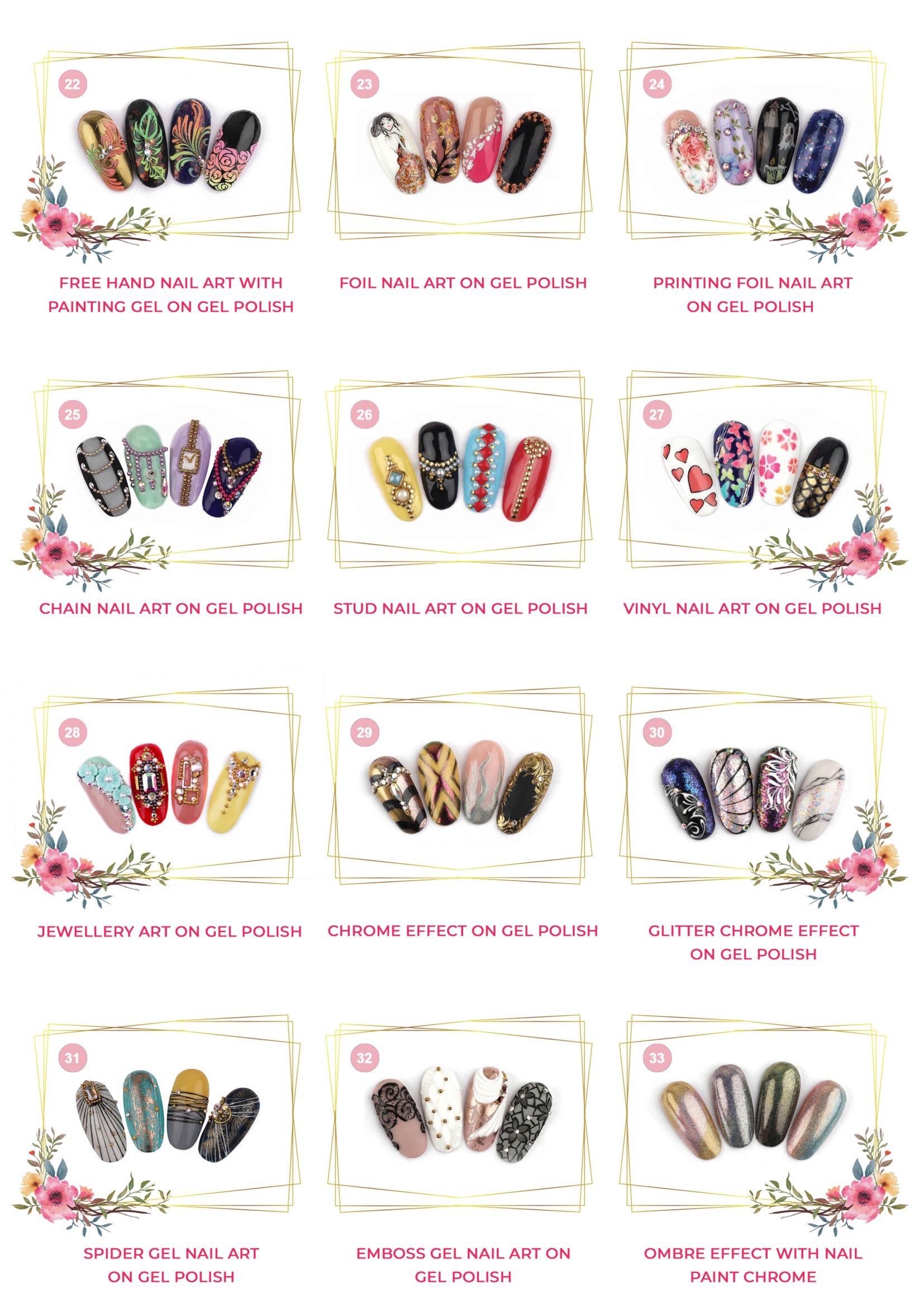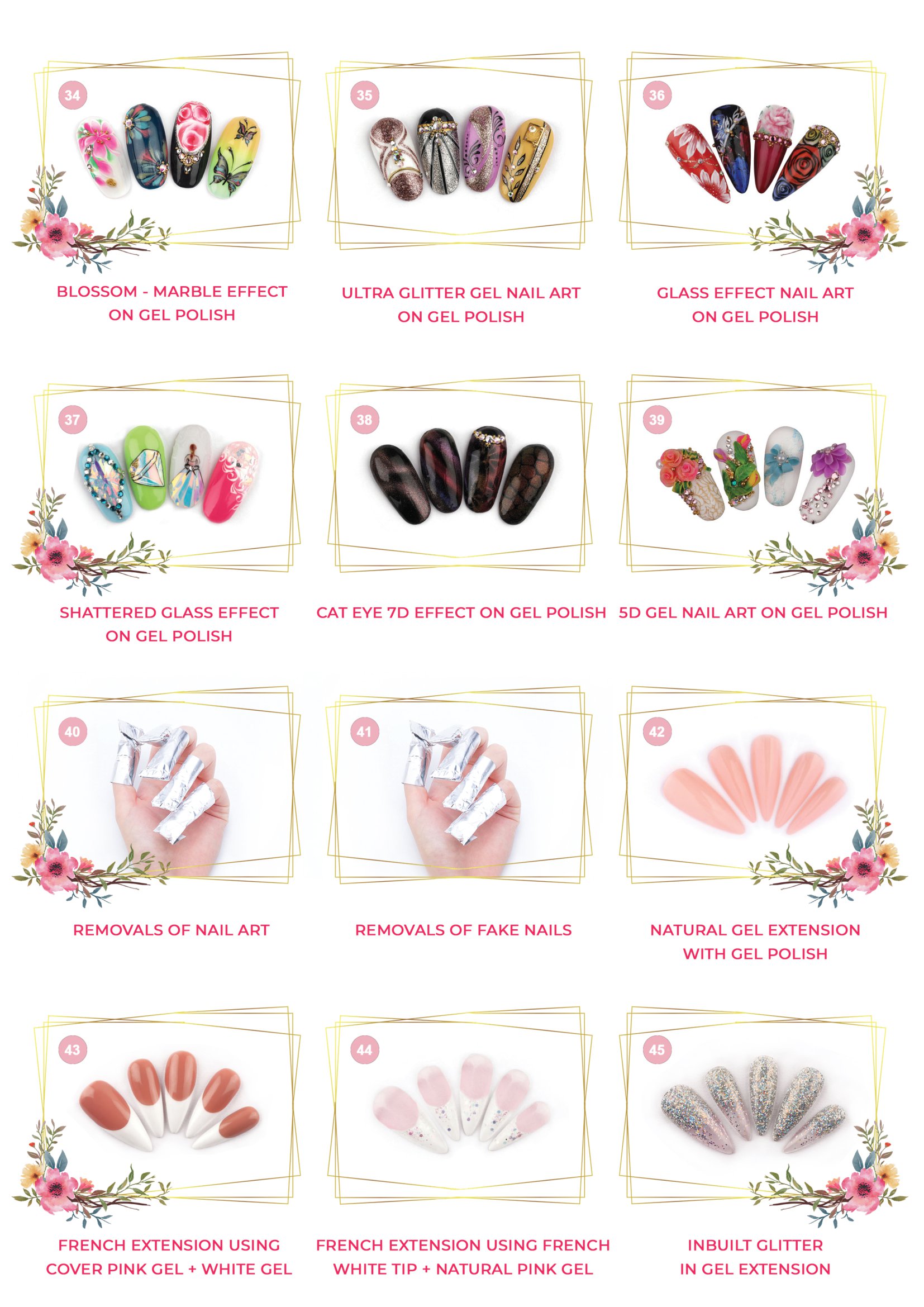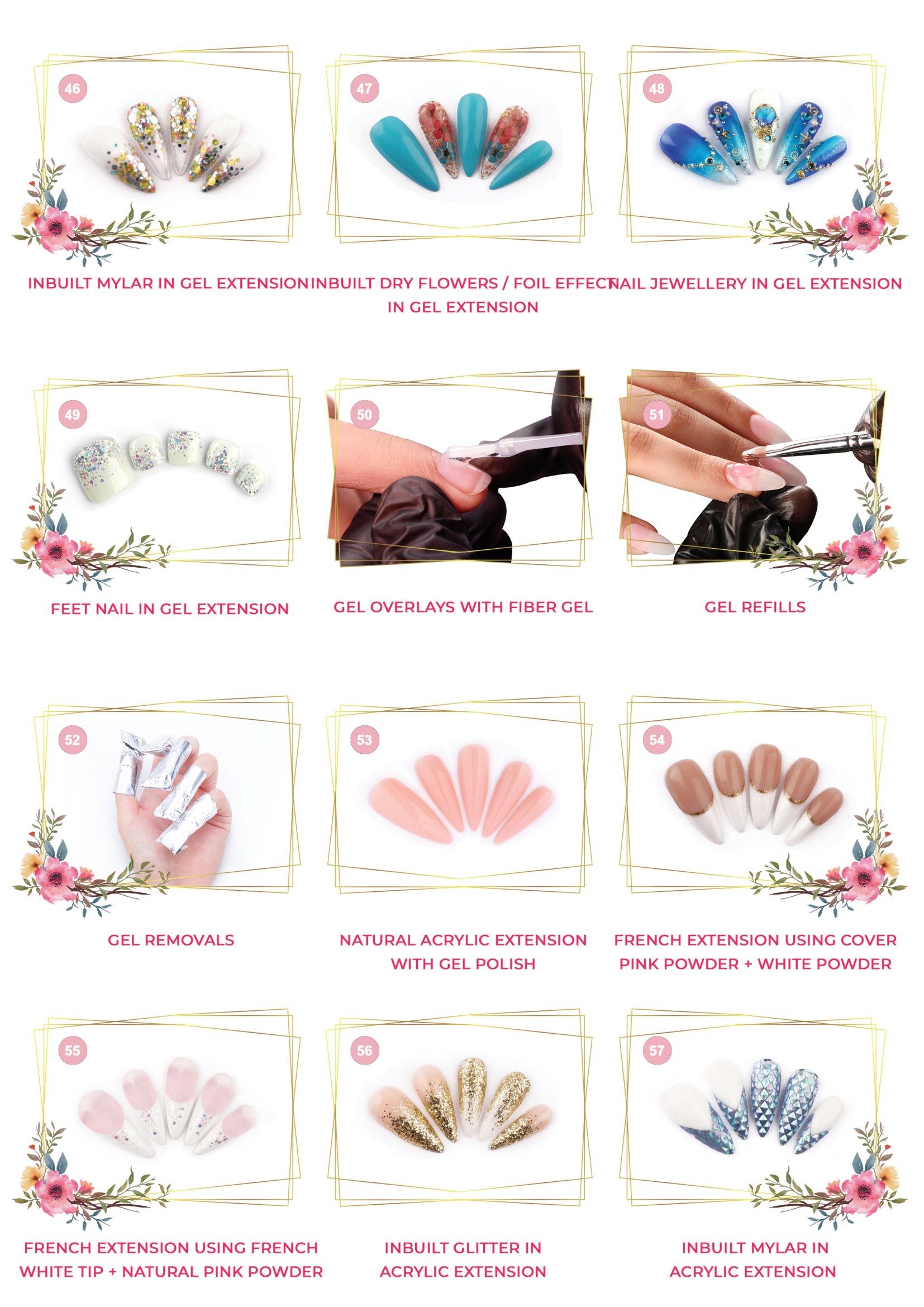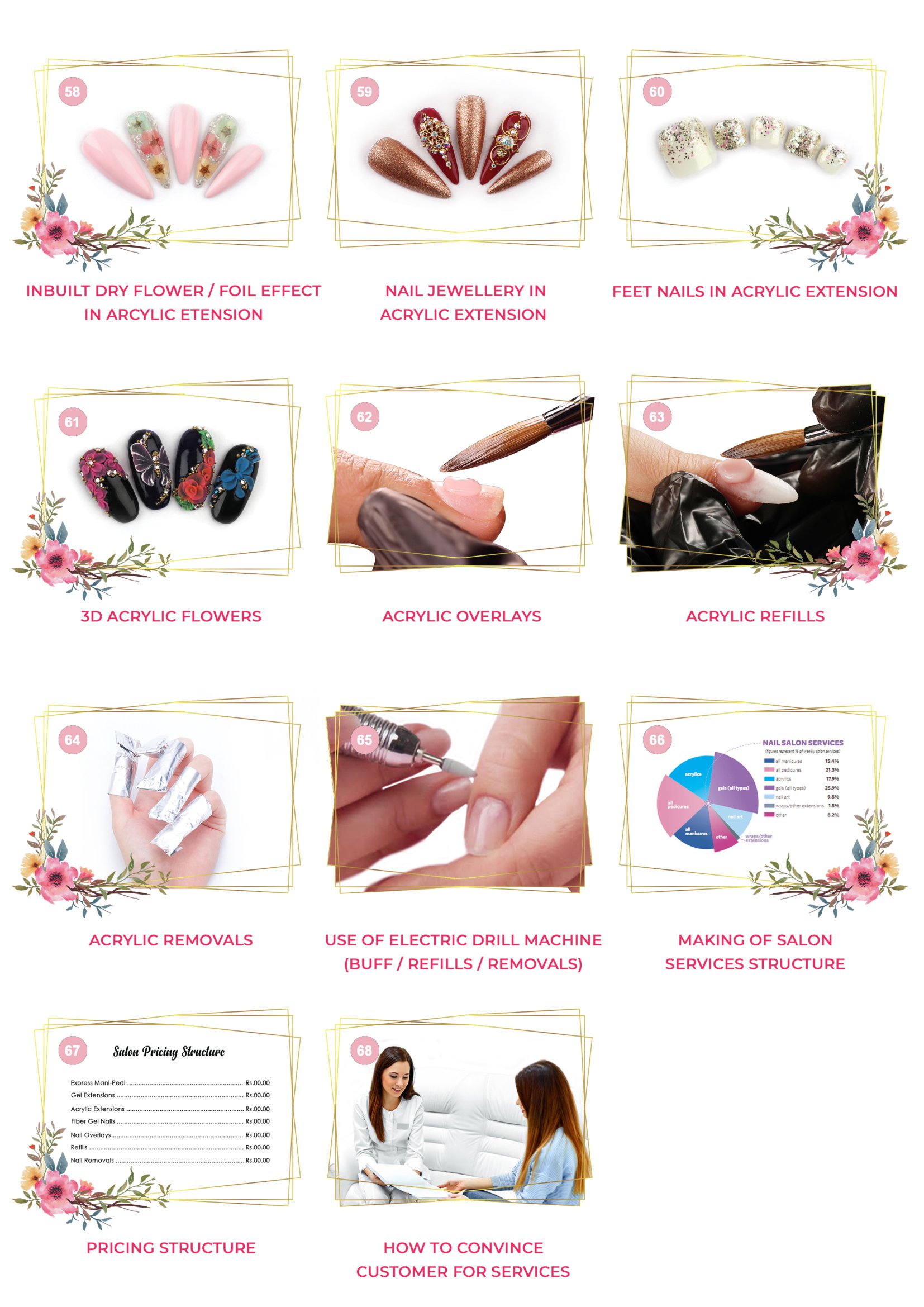 Kit Price – Rs 160000/- | Products in Kit – 200 | Training Duration – 10 Days
Training Duration – 10 Days | Training Out Side Local City Will Be Of – 7 Days
Training Hours Will Be From 11 Am To 5 Pm
TERMS & CONDITIONS
FIRSTLY, TRAINING WILL PROVIDED TO ONE STUDENT ON ONE KIT.
SECONDLY, TRAINING ON KIT WILL BE PROVIDED ONLY ONCE, INCASE OPERATORS WHO HAVE TAKEN TRAINING LEFT SALON OR SALON WANT EXTRA TRAINING FOR THEIR OPERATORS, TRAINING WILL BE ON CHARGEABLE BASIS.
TRAINING AND PRACTICE WILL GIVEN ON THE PURCHASED KIT.
CERTIFICATE, NOTES AND VIDEOS WILL BE PROVIDED IN THE FORM OF THE SOFT COPY.
ACCOMMODATION AND TRAVELLING OF THE TRAINER NEED TO BE BORNE BY THE CLIENT IF REQUIRED TRAINING IN THEIR SALON.
PICK & DROP FROM THE PLACE OF ACCOMMODATION OF THE TRAINER NEED TO BE PROVIDED BY THE SALON, INCASE TRAINING IS OUT OF LOCAL CITY OF THE TRAINER.
CERTIFICATION WILL BE GIVEN, WHICH IS APPLICABLE AT PAN INDIA LEVEL.
CERTIFICATION WILL BE PROVIDED, ONCE STUDENT PASS IN FINAL EXAMINATION.
ONCE FEEDBACK FROM HAVE BEEN FILLED BY SALON OR PERSON WHO HAVE TAKEN TRAINING, NO BAD REVIEWS REGARDS TO THE TRAINING WILL BE ENTERTAIN.
NOTE:
Firstly, Fresher trainees need to practice a minimum of 2 months, dedicating 3-4 hours daily to become proficient.
Similarly, semi-trained individuals require a minimum of 1 month of daily 3-4 hours practice after their training to achieve proficiency.